Posted on
Sun, Feb 26, 2012 : 5:58 a.m.
Happening Today: Chili cook off to warm the body and music to warm the soul
By Ann Dwyer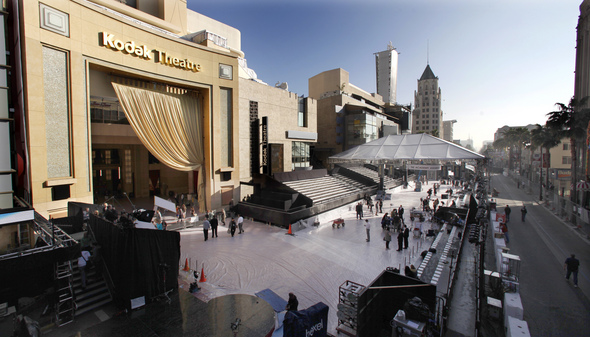 AP Photo | Amy Sancetta
FOOD
Dig in at the "Depot Town Chili Cook Off." 3 to 5:30 p.m. A party at the Corner Brewery will follow where the winner will be announced. Each location will have a meat and vegetarian option. Participating locations include Aubree's, Cafe Ollie, Corner Brewery, Harvest Kitchen, Sidetrack, Woodruff's, Ypsilanti Food Co-op. $5. All proceeds benefit SOS Community Services. Depot Town is in the Cross and River St. area. The Brewery is at 720 Norris St., Ypsilanti. 734-480-2739.
WEDDINGS
Stone Arch Arts and Events Center will hold a "Bridal Expo" to help you plan your Big Day. 4 to 8 p.m. There will be door prizes, including a grand prize of $500 off tuxedo rentals courtesy of Perry's Tuxedos Plus. Free admission. Stonearch is at 117 S. Ann Arbor Road. Saline. 734-316-2118.
FILM
It's Oscar night! See the live broadcast at Quality 16. 7 p.m. It will be like you're there, but without the expense of the limo and ball gown. Free. Q16 is at 3686 Jackson Road, Ann Arbor. 734-623-7469.
MUSIC
Old Town Tavern's "Sunday Night Music for February" wraps up this evening with the Nuke-A-Billies. 8 to 10 p.m. The Nuke-A-Billies play alternative country. A good band to drink a beer or two (or more) to. No cover. The OTT is at 122 W. Liberty St., Ann Arbor. 734-662-9291.
MUSIC
The Pinocchio Theatre will present Mozart's "Don Giovanni" at the Vitosha Guest Haus Inn. 7 p.m. The show will feature the uncut concert version of the original score. $30 in advance. $35 on the day of the show. $40 for box seats. For tickets, call 734-255-9107 or email info@a2vitosha.com. The inn is at 1917 Washtenaw Ave., Ann Arbor. 734-741-4969.