Posted on
Fri, Feb 10, 2012 : 6:01 a.m.
'Happy: The Movie' coming to the Michigan Theater
By Jenn McKee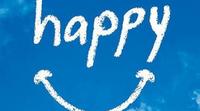 Courtesy photo | For AnnArbor.com
Those affiliated with the film "Happy: The Movie"—a documentary by Oscar-nominated director
Roko Belic
("Genghis Blues")—have proclaimed Feb. 11 World Happy Day, since the movie will be screened that day in more than 500 cities in 40 countries, including Ann Arbor's
Michigan Theater
.
"When I found out that 'Happy: The Movie' was being shown around the globe on February 11, … I really just wanted to see it," said Annie Zirkel, an Ann Arbor-based counselor and relationship consultant, in an e-mail. "But when I checked the map, I was surprised to find it wasn't playing in Ann Arbor. Too lazy to drive all the way to Auburn Hills, I decided to make it happen here."
To this end, Zirkel applied to host a local screening and met with the Michigan Theater's operations manager, Amanda Bynum, to procure a venue.
"I took a take a leap of faith that enough people would want to see this movie to cover the costs of bringing it here and booked the theater," said Zirkel.
Zirkel soon, however, considered the fact that she was investing her time and effort in something she couldn't personally vouch for.
"Not having seen (the movie), I felt I could not genuinely speak to why people should come out on a potentially cold February day and watch it," Zirkel said. "So I arranged with the production company to get access to view it through a secure on-line link.
PREVIEW
"Happy: The Movie"
What: For this documentary, filmmakers traveled the globe in search of stories and science that address what we need to be happy - from issues of money, looks, aging and bullying, to the importance of community, spirituality and purpose. A panel discussion will follow the screening. Due to mature content, "Happy" is recommended for patrons in high school or older.
Where: The Michigan Theater, 603 E. Liberty St.
When: Saturday, Feb. 11 at noon.
How much: $10. Advance tickets - online at www.practicehow.com or www.ticketweb.com, or by phone at 866-468-3401 - are strongly recommended. Those who wish to attend but can't afford admission should send a message to happy@practicehow.com.
"I am glad I did, because it was not exactly what I had anticipated. It was certainly uplifting, and the stories and insights were very much in line with my expectations, but it was not as light as I thought it would be. It is a serious film."
Traveling to various locales like Japan, Sweden, India, Brazil, Bhutan and the Louisiana Bayou, "Happy" explores the science of happiness, and Ann Arbor's screening will be followed by a panel discussion.
"Panelists are still being firmed up but will include Rita Benn, PhD University of Michigan and mindfulness researcher, and Joe Summers, Vicar Episcopal Church of the Incarnation, to speak to the community and spiritual peace," said Zirkel. "I will be moderating and can speak to gratitude and optimism research and practice, and what I call 'Being Happy Anyway.' Sandra Finkel of Jewel Heart will be leading a short Loving Kindness meditation to close the event."
Brochures from various local organizations will also be available, and Nicola's Books will have titles mentioned in the movie for sale.
"The (film's) messages are very powerful, and I think they will hit each person differently," said Zirkel. "That was why I felt we needed a panel and audience discussion afterwards. And that speaks to one of the messages in the film: community is essential for happiness."
Here's a trailer for the film.
HAPPY TRAILER from Wadi Rum Films on Vimeo.
Jenn McKee is the entertainment digital journalist for AnnArbor.com. Reach her at jennmckee@annarbor.com or 734-623-2546, and follow her on Twitter @jennmckee.