Posted on
Tue, Jan 22, 2013 : 6:54 a.m.
Learn something fascinating during Nerd Nite at The Bar at 327 Braun Court
By Ann Dwyer
We've often heard that drinking damages brain cells. But it doesn't have to. The Very First Ever Ann Arbor Nerd Nite at The Bar at 327 Braun Court on Thursday will let you drink and learn.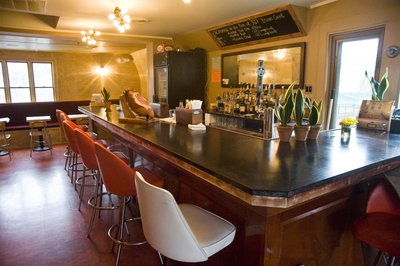 Joseph Tobianski | AnnArbor.com
Nerd Nites are becoming the hip new thing in bars, perhaps as a way to get better at trivia nights. The event features people giving 18- to 21-minute fun, but informative, presentations on topics that could include the science of the Simpsons, debunking beer myths, or the genealogy of Godzilla. But seeing as how educated Ann Arbor-ites are, there are no limits to what the topics could be. Nerd Nites have also included bands, acrobats, trivia and whatever wild shenanigans participants can come up with. All you have to do is drink along.
The Bar at 327 Braun Court describes itself as "an upscale dive-bar. Artisan public house. A place without TV to drink in the dark with your friends." Basically, you can get a crafted cocktail and follow it with a cheap beer if that's your thing.
Thursday, Jan. 24, 2013. Doors open at 6:30 p.m. The program is from 7-9 p.m. $5 cover. T-shirts and drinks available for purchase. 734-585-5440