Posted on
Wed, Oct 6, 2010 : 8:05 a.m.
Mariinsky Orchestra, Gergiev returning to Hill Auditorium; Mahler and Rachmaninoff on the bill
By Susan Isaacs Nisbett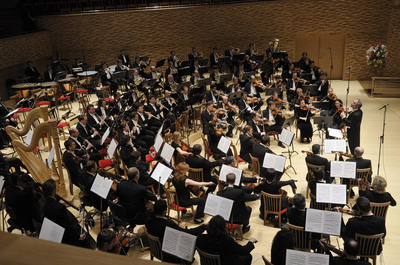 What is it they say in advertising? New package, same great product?
That's true of the orchestra that visits Ann Arbor's Hill Auditorium Sunday afternoon under University Musical Society auspices.
Now under the banner of a name that reflects its home hall in St. Petersburg, Russia, the Mariinsky Orchestra, which plays Hill Sunday, is still the same great orchestra formerly known as the Kirov. Same great players. Same great Artistic Director and Principal Conductor Valery Gergiev, ever the globe-trotter and ever the commanding maestro.
So what's different?
Well, when last seen hereabouts, back in 2006, Maestro Gergiev and the Mariinsky, then known still as the Kirov, were immersed, as were we, in a five-concert cycle of Shostakovich symphonies. It was exhilarating and exhausting, a caffeinated experience that made sleeping, both at and after the concerts, a non-starter.
PREVIEW
Who: Valery Gergiev, conductor; Denis Matsuev, piano.
What: Mahler and Rachmaninoff.
Where: Hill Auditorium, 825 North University Avenue.
When: 4 p.m. Sunday, Oct. 10.
How much: $10-$80; tickets available from the UMS Ticket Office in the Michigan League, by phone at 734-764-2538, or online at the UMS website.
Related event: Sunday, 3-4 p.m. and intermission, in the Hill Auditorium Lower Lobby: "Play Your Own Melody" UMS provides opportunities for audience members to try their hand(s), or feet, on a variety keyboards. For ticket holders only.
The fare this time around is rich, if less taxing, with Mahler's Symphony No. 5, perhaps the best-known of his symphonic pieces, and the beloved Rachmaninoff Piano Concerto No. 3 in d minor, Op. 30, on the bill.
But these are towering works, and it is fair to think they will receive probing performances from Gergiev and the orchestra, and in the case of the Rachmaninoff, from the piano soloist making his UMS debut, Denis Matsuev.
At 6 foot 4, Matsuev is a towering figure himself even before he sits at the piano. A winner of the 1998 Tchaikovsky Competition and a master of Russian romantic repertoire, he's been hailed in more than one quarter as a successor to pianist Vladimir Horowitz. He's also something of a Rachmaninoff specialist. He has collaborated with the Sergei Rachmaninoff Foundation and its president, Alexander Rachmaninoff, the composer's grandson, over the last three years and, under its aegis, performed and recorded unknown pieces of Rachmaninoff on the composer's own piano at the Rachmaninoff house, Villa Senar, in Lucerne.
More than that, he has had a close artistic relationship with Gergiev and the Mariinsky that has included playing and recording the Rach 3, for the Mariinsky's own label. Reviewing that recording in the Sunday Times (of London) last Januaray, Stephen Pettitt wrote: "As one might expect from someone hailed as Horowitz's successor, Matsuev holds that most titanic of piano concertos in a passionate embrace, lavish with his rubato, devastatingly certain in his articulation, sensitive to colour and balance, aware of how to pace and thus make coherent the architecture of this massive work. Importantly, for all his physical power and energy, he never makes a hard sound. There's commensurately sympathetic playing from the Mariinsky."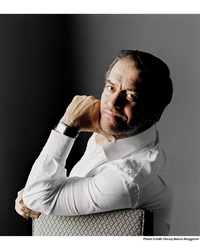 Meanwhile, Gergiev is on intimate terms with the Mahler symphonies, having conducted complete cycles not only with the Mariinsky but with the London Symphony Orchestra, of which he is also principal conductor. We have been fortunate to have Mahler "visit" Ann Arbor in fine hands in the past — most recently, those of Michael Tilson Thomas and the San Francisco Symphony, who have together recorded the entire cycle. They performed Mahler's Symphony No. 2 here last season, along with the UMS Choral Union.
To be sure, Gergiev's Mahler will not be Tilson Thomas', nor should it be. So it should be fascinating to hear the sort of journey this electric maestro shapes in No. 5, to glean what emotional freight he finds in its grand death-to-life progression from opening funeral march to triumphal close — with a stop for the famous "Adagietto" along the route.
Susan Isaacs Nisbett is a free-lance writer who covers classical music and dance for AnnArbor.com.