Posted on
Thu, Apr 5, 2012 : 10:42 a.m.
New U-M group MUSIC Matters debuts with J Cole concert and SpringFest
By Jennifer Eberbach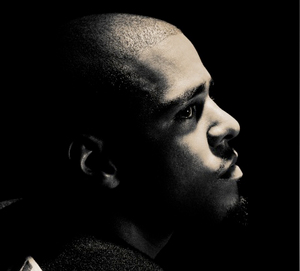 New U-M student group
MUSIC Matters (Michigan Undergrads Serving In the Community)
formed to establish an annual event, which will celebrate the end of the school year each spring. Their inaugural event this
Friday, April 6
, will feature an evening concert at Hill Auditorium by rising hip-hop star
J Cole
, along with dance and hip-hop groups from U-M, beginning at 8 p.m. Proceeds from the concert will benefit
C.S. Mott Children's Hospita
l.
Earlier in the day, SpringFest will take over the Diag, from 11 a.m. to 2 p.m., with music, performances, games, organization booths, and food.
MUSIC Matters founder Phillip Schermer, a sophomore from Pittsburgh studying political science, philosophy, and economics, says he hopes that SpringFest and the evening's concert "will become a capstone event at the end of the year that brings together the whole community," he says. Both students and locals are invited to attend.
MUSIC Matters is a university sponsored club, a rarity, with about 150 members, 6 committees, and "widespread support across the university," Schermer says. They could not have pulled it off without money and support from dozens of U-M schools, U-M offices, other student groups, and outside businesses. Tapping into fraternities has also been a great source for support and member recruitment. Pi Kappa Alpha fraternity even took it a step further to co-present the J Cole concert.
MUSIC Matters was able to raise about $100,000 from their sponsors and other fundraising efforts. Members cleaned up Yost Arena, did a letter campaign, and held fundraisers at restaurants.
"Our hope is that by becoming embedded in the university the event will continue on after we graduate and continue to grow," Schermer says.
MUSIC Matters started with a long list of potential artists, around 60, that whittled down to J Cole for a number of reasons, according to Schermer.
"When his album Cole World: A Sideline Story came out in September, it blew up on campus. It seemed like everyone was listening to it. But we didn't just choose him for his popular success. He is also someone who took his education really seriously. He attended St. John in New York where he worked on his music and graduated magna cum laude with a degree in communications at the same time," he explains. In his opinion, J Cole's back story conveys the importance of staying in school and getting a college education.
J Cole became the first rap artist signed to Jay-Z's new label Roc Nation, and has been soaring towards success ever since. A Grammy nomination for "Best New Artist" and an album debut at #1 on the Billboard Hot 200 are testament to his raising stardom. Hits like "Work Out," his platinum single, "Nobody's Perfect," which features powerhouse Missy Elliott, and popular tracks like "Can't Get Enough" appear on his debut studio album. Before he got signed, his three mix tapes established a fan base, including The Warm Up featuring popular track "Lights Please."
MUSIC Matters also wanted to showcase the talent of U-M students at the show, so they held a video contest online. "We asked student performance groups on campus to do a video showing us why their music matters. We got something like 16,000 votes over a 5 day period," he says.
The winners, who will open for J Cole, are dance groups EnCore, Dance2XS, and Funktion and hip hop groups Fairytale Productions and DSB (Detroit Street Band).
"How often do you hear of dance groups opening for someone like J Cole? It's not traditional, but it's something that makes this event unique and might bring out more of the community. I think the audience will be excited about the change of pace. And they will recognize a lot of the kids in it," he says.
SpringFest earlier in the day will feature all sorts of talented student performers and information booths doing fun games and activities. Performers include U-M a cappella group The Friars, Dance2XS, local band Kisses for Charity, and Michelle Clark, and even more might be added before the event.
Booths around the Diag will be manned by dozens of university and community organizations, and local restaurants are contributing food to a "restaurant row."
Schermer sees a lot of potential for the event to grow in coming years. "We've thrown around the idea of doing two events a year, one in the Fall as well. But in the short-term, my goal is to look into throwing the concert at a bigger venue like Crisler or Michigan Stadium that can accommodate more of the student body," he explains. He hopes to see that happen before he graduates in 2014.
Beyond benefiting a charitable U-M based cause, like Mott Hospital, the goal is to benefit students by bringing in more artists that they listen to. "Pretty much every hip hop concert is off campus. EMU gets most of the big acts that are popular with college students. With MUSIC Matters, we want to empower Michigan students to make a difference on campus by not only giving to charity but bringing more popular acts to venues in Ann Arbor," he says.
Find tickets to the J Cole concert online at www.michiganmusicmatters.com/tix or by phone at 734-763-8587.