Posted on
Mon, Aug 2, 2010 : 12:43 p.m.
Performance Network Theatre announces 2010-11 season, with dates
By Jenn McKee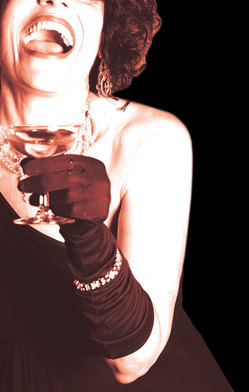 Photo by Peter Smith
Performance Network Theatre just announced its 2010-2011 season.
"Sonia Flew," by Melinda Lopez (A Michigan premiere co-production with the Jewish Ensemble Theatre),
September 16 through October 17.
 In the turmoil of revolutionary Cuba, a young girl's parents struggle to keep their family safe. When the father is wrongly implicated as a detractor of Castro, they must make the shattering decision to send her to the U.S. for a better future. Based on the true story of Operation Pedro Pan, which transported 14,000 children out of Cuba, "Sonia" chronicles one girl's life from her departure in 1960 through her adulthood in America in 2001. Featuring Mila Govich ("The Clean House"), Sarab Kamoo ("9 Parts of Desire"), Jon Bennett ("Doubt"), Will Young ("Moonglow"), Christina Flynn and Russ Schwartz, and directed by David Wolber.


"The Drowsy Chaperone," with a book by Bob Martin and Don McKellar, and music and lyrics by Lisa Lambert and Greg Morrison, November 11 through December 26.
 This Tony Award-winning musical takes you back to the dazzling fantasy of the 1920's - when stars had charisma, Broadway had romance and audiences had the time of their lives. In the show, a Broadway star wants to leave the business because she's fallen for an oil-rich lummox, so the producer hires a gigolo to woo the girl and put the kaibosh on the nuptials. Starring Naz Edwards ("Little Shop of Horrors"), and directed by Carla Milarch.


"The War Since Eve," by Kim Carney, runs January 13 through February 13.
 A world premiere comedy from the playwright of "Moonglow" (recently optioned for Broadway) and "The Home Team." In "War," women's rights pioneer and bawdy, outspoken feminist Roxie Firestone faces a dilemma on the eve of receiving a Presidential Medal of Freedom. As the mother of two grown daughters - Milty, Roxie's put-upon assistant, and the estranged Tara - she wouldn't win any Mother of the Year awards. But when Tara returns and Milty threatens to jump ship, Roxie must decide which is more important: sisterhood or motherhood? Starring Henrietta Hermelin, and directed by David Wolber.



"The Piano Lesson," by August Wilson (rights pending), March 3 through April 3.
A drama from the Pulitzer Prize-winning author of "Fences." Set in 1936, in the home of an African American family from Mississippi, the story centers around a piano that was once traded for two of their slave ancestors. Boy Willie wants to sell the piano and make a new future, while Berniece clings tightly to the memories it engenders. In this American masterpiece, Wilson gives us a haunting and mythic tale of a family at war with the past. Featuring James Bowen ("Fences"), Connell Brown Jr., Casaundra Freeman ("Moonglow"), Lynch Travis ("Fences"), Nelson Jones, Alex West, Diviin Huff ("Little Shop of Horrors") and Lexa Bauer ("Fences"). Directed by Tim Rhoze.


"Circle Mirror Transformation" (Michigan premiere), by Annie Baker, April 21 through May 22.
 On the heels of a hugely successful run Off-Broadway, this Obie Award-winning comedy is a beautifully crafted story about love, relationships and raising the stakes. In a community center drama class, four New Englanders experiment with theatre games and learn about more than just acting. Under the misguided tutelage of their ditzy instructor, Marty, romance blossoms, secrets are revealed, and tiny wars of epic proportions are waged and won. Starring Terry Heck ("A Feminine Ending") as Marty and featuring Mark Rademacher ("The White Rose," "...and Associates") and Sarah Leahy. Directed by John Seibert.


A show yet-to-be-announced, running
 June 2 through July 3. Because Michigan theaters generally select their season lineups in May and earlier, a whole crop of plays that don't close until after the Tony Awards go untouched; but PNT announces its TBA slot - a slot reserved for the hottest show available from New York as of April 2011 - so the theater can bring top properties to Ann Arbor as they become available.

"Marie Antionette, the Color of Flesh" (Michigan premiere), by Joel Gross, July 28 through Aug. 28.
 History gets a refreshingly sexy face in this detailed and sumptuous study of an imagined love triangle between Marie Antoinette; her portrait painter, Elisabeth Vigée-Lebrun; and a fictitious aristocrat lover to both, Count Alexis de Ligne. Spanning two politically explosive decades surrounding the French Revolution, this elegant boudoir drama weaves politics, history, romance and art. Starring Chelsea Sadler ("The Little Dog Laughed") as Marie Antoinette and featuring Jill Dion. Directed by Shannon Ferrante.


Discounted season ticket packages are available now starting at $105 for the five-show package (September-May), and beginning at $138 for the full seven-show package. Season ticket-holders also receive special perks, including no-hassle ticket exchanges, discounts at other area theatres, and special coupons redeemable at many restaurants in downtown Ann Arbor.
At www.performancenetwork.org, subscription order forms can be downloaded, or patrons may call 734-663-0681.
Jenn McKee is the entertainment digital journalist for AnnArbor.com. Reach her at jennmckee@annarbor.com or 734-623-2546, and follow her on Twitter @jennmckee.