Posted on
Mon, Mar 8, 2010 : 11 a.m.
Visit local museums for free with the Adventure Pass
By Tammy Mayrend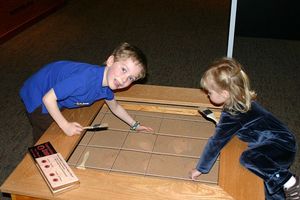 Tammy Mayrend | contributor
Last year at this time, my family and I were in a much different place financially, with both my husband and I out of work.

I was making ends meet with clients here and there, and our extended family was helping much of the time; however that didn't diminish my kids wanting to "do things." I was challenged to find fun and interesting things for us to do for very cheap or free.
I suppose I still enjoy finding inexpensive things to do for the family, and the kids still want to "do things" so I was happy to see that the Museum Adventure Pass was back at the Ypsilanti District Library. The passes are available at almost every local library, including the Ann Arbor District Library.
If you don't know what the Museum Adventure Pass is — perhaps because you've been living under a rock for the past three years, didn't notice the opportunity or you didn't have a need for them — then I'll explain.
Now through Oct. 24, you can adventure through a variety of Detroit area cultural institutions for free. Art that inspires and engages, hands-on science that excites and educates, history and culture that brings past and present Michigan to life — all of these and more are waiting for you. Just go to your local public library and use your library card to receive a Museum Adventure Pass, presented by Macy's, and get free admission to the following organizations.
LOCATIONS THAT ADMIT 4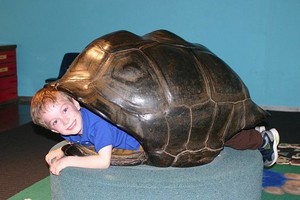 Tammy Mayrend | contributor
Anton Art Center
Arts & Scraps
Automotive Hall of Fame
Birmingham Bloomfield Art Center
Birmingham Historical Museum & Park
Detroit Artists Market
Dossin Great Lakes Museum
Grosse Pointe Historical Society
Howell Nature Center
Lorenzo Cultural Center
Museum of Contemporary Art Detroit (MOCAD)
Pewabic Pottery
Paint Creek Center for the Arts
Shalom Street
The Scarab Club
Troy Museum and Historic Village
University of Michigan Exhibit Museum of Natural History
University of Michigan Matthaei Botanical Gardens
Wyandotte Historical Museum
Ypsilanti Historical Museum

LOCATIONS THAT ADMIT 2
Arab American National Museum
Charles H. Wright Museum of African American History
Cranbrook House and Gardens
Cranbrook Institute of Science
Detroit Historical Museum
Edsel & Eleanor Ford House
Ford Rouge Factory Tour
Henry Ford Estate, Fairlane
Last year the kids especially enjoyed visiting Cranbrook and are looking forward to going again this year. Be sure to check it out and enjoy a day with the family!
Tammy Mayrend is a search marketing professional who blogs on local activities for families at annarbormom.com.