Posted on
Sun, Mar 18, 2012 : 5:39 a.m.
San Francisco Symphony coming to town for rare, 4-concert look at 'American Mavericks'
By Susan Isaacs Nisbett
As the land of the free and the brave and the self-reliant, America has always had a soft spot for individualists, eccentrics, outlaws and renegades. And no mistake about it, individualists, eccentrics, outlaws and renegades have reciprocated the admiration, popping up in all arenas of American life.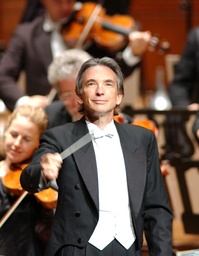 American music is no exception. The
San Francisco Symphony
, led by the dynamic
Michael Tilson Thomas
(aka MTT), loves America's musical rule-breakers. Call them visionaries, call them pioneers, call them iconoclasts, whatever you like—the San Francisco is celebrating them in its centennial season with a month-long "American Mavericks" festival. And that festival, in addition to playing in San Francisco, briefly in Chicago, and at New York's Carnegie Hall, just happens to be coming to a theater near you, courtesy of the University Musical Society.
Thursday through Sunday, in three concerts at Hill Auditorium and one at Rackham Auditorium, MTT and the San Francisco offer music of 20th century musical path-breakers like Charles Ives, John Cage, Henry Cowell and Lou Harrison; and they take us up to the present day in this new century with commissions, freshly-minted-for this American Mavericks festival, by John Adams, Mason Bates, Meredith Monk and Morton Subotnick.
The concerts, unsurprisingly, are part of the UMS "Pure Michigan Renegades" series; and the orchestra's 4-day residency here includes master classes, student events, and pre-and post-concert activities—like the chance to ask performers and composers about some of the repertoire, a novelty in the concert hall.
Who's coming to help? The soloists in the San Francisco's four programs here are a who's who of who's new and who's established in music: pianist Emanuel Ax, composer/musician Mason Bates, pianist Jeremy Denk, soprano Kiera Duffy, organist Paul Jacobs, vocalists Joan La Barbara and Meredith Monk (and Monk's vocal ensemble) and soprano Jessye Norman. The St. Lawrence String Quartet returns for the new Adams piece, "Absolute Jest," for string quartet and orchestra. The University of Michigan Chamber Choir finds its place in the firmament in the new Bates piece, "Mass Transmission," set for opening night.
PREVIEW
San Francisco Symphony
Who: One of America's leading classical orchestras. With Michael Tilson Thomas, conductor; and myriad soloists.
What: Four concerts celebrating "American Mavericks."
Where: Thursday through Saturday, Hill Auditorium; Sunday, Rackham Auditorium.
When: Thursday, 7:30 p.m.; Friday and Saturday, 8 p.m.; Sunday, 4 p.m.
How much: Hill Auditorium concerts, $10-$75; Rackham Auditorium concert, $20-$42, through the UMS Michigan League Ticket Office, 734-764-2538, and online at ums.org. For more information on the concerts and surrounding events: Visit ums.org and the San Francisco Symphony's americanmavericks.org website.
What does it take to be a "maverick" in the San Francisco's playbook?
MTT, acclaimed for championing American composers, defines a maverick composer as someone "… pushing boundaries and exploring new sounds, either made by traditional instruments, by introducing entirely new instruments, or by using the vocabulary of electronics or sounds generated through computer technology… it's young thinking."
Some of the works on the programs are pushing a century in age—that doesn't preclude their inclusion on a maverick bill.
"A work does not need to be new to be provocative," he said, in materials about the festival. "Even though some of them may be a hundred years old, these works are still challenging and thought-provoking today and really shake up your whole conception of things. In many ways, mavericks have a provocative, confrontational, and amusing attitude about music. Their music contains great poetry, but it also contains a two-fisted assault on your senses, and also a sense of humor. And what many of these composers have in common is their association with California, with the San Francisco Bay Area: Cage, Harrison, Cowell, John Adams, Mason Bates, all spent very important parts of their lives in San Francisco or are from here. San Francisco has always been known for its independent, left-of-center spirit. What better way to mark the San Francisco Symphony's centennial season than to celebrate that creative pioneering spirit that defines this community and this orchestra?"
Here's an annotated look at some of the repertoire, with comments from some of the composers and performers.
Opening Night, 7:30 p.m., Hill Auditorium
Who's on deck: The San Francisco Symphony, Michael Tilson Thomas, conductor Jeremy Denk, piano Paul Jacobs, organ Mason Bates, electronica U-M Chamber Choir, with Jerry Blackstone, conductor
What's on hand: Aaron Copland: Orchestral Variations (1930, orchestrated in 1957) Henry Cowell: Piano Concerto (1928) Mason Bates: Mass Transmission (2010) Lou Harrison: Concerto for Organ with Percussion Orchestra (1973)
Listen up: Tonight's the night to realize that the Hill organ is more than a magnificent backdrop for the stage. It's a mighty instrument, but if you've only heard it in annual "Messiah" performances, try it again tonight. It's the star in the Harrison concerto, an unfortunately underplayed piece, says organ virtuoso Jacobs.
"It's quite infrequently done," he said in a recent call from New York, "but this should not be the case. It is an animated, powerful, roaring work which audiences will love. All kinds of audiences will gravitate to this music, as the joy of Lou Harrison's writing is in full glory with this concerto."
You'll hear the organ again in really contemporary repertoire, Bates' "Mass Transmission," for chorus, organ and electronica, which will have premiered in San Francisco just a few weeks before the Ann Arbor performance.
"Mass Transmission" is new-fangled in its mix of media and old-fashioned in its impetus and inspiration. The first time technology bridged oceans—seemingly eons before Skype—is Bates' subject here.
"It started with a musical image," he said by phone from Chicago recently. (He is composer in residence with the Chicago Symphony this year.) "I had this image of these ethereal choral sonorities coming out of this hazy texture. And I went searching for a story that allowed me to tell this."
He found it in the texts of early wireless transmissions from the 1920s connecting a Dutch mother in Holland and her daughter in Java (there to work for the colonial government). A 1928 book, published by the Dutch government, brought Bates not just transcripts, but also "poetic recollections of what it was like (for the mother) to be in the mechanical setting of the Dutch telegraph office and hear her daughter's voice."
"It conveyed the warmth of reaching out plus the feeling of the looming technology and the monolithic building," he said.
The first and last movements of this 20-minute work use these wireless texts; the central movement sets text from a girl who lived in Java as she describes the sights, smells and sounds of living in the jungle.
"The chorus is the animal warmth," Bates said, "the warm sound of the human voice. The electronics are the crackly radio medium, that static, which is sometimes arrayed in beats. And the organ mediates between these two worlds."
The result, said Chamber Choir conductor Blackstone, is stunning.
"It's a wonderful piece," he said in a phone call. #8220;It's really incredibly beautiful and evocative and touching. I read the texts and it touches me every time. The music is so colorful, and he really understands choral sonorities so beautifully."
If the organ gets a workout opening night, its cousin the piano is hardly neglected. The program begins with Copland's "Orchestral Variations," which the composer based on the piano variations he wrote in 1930. In Cowell's Piano Concerto, soloist Jeremy Denk, a superb pianist (and blogger) taps into the far-flung imagination of Cowell's signature "tone clusters" played with the forearms.
MTT on Cowell's Piano Concerto: "The piece is fun, swashbuckling, and outrageous, and it takes a very special spirit such as Jeremy Denk to really put this over with the fervor with which it was meant to be played. We've been having a lot of fun with it and I think audiences will too."
Concert 2, Friday, 8 p.m., Hill Auditorium
Who's on deck: The San Francisco Symphony, Michael Tilson Thomas, conductor Joan La Barbara, vocalist Meredith Monk, vocalist Jessye Norman, soprano St. Lawrence String Quartet Jesse Stiles, electronica
What's on hand: John Cage: John Cage Song books (1970) Henry Cowell: Synchrony (1929-30) John Adams: Absolute Jest (2011) Edgard Varese: Ameriques (1918-21, revised 1927)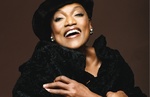 Listen up:
It's hard to pick the centerpiece of this concert. Cage may not be everyone's cup of tea, but these selections from his "Songbooks," produced with lighting and projections derived from Cage's own drawing and paintings as well as images suggested by the texts, could be the highlight of this bill—especially given the participation of La Barbara, Monk and Norman, three stunning singers inhabiting very different vocal realms.
Or maybe the highlight will be Adam's "Absolute Jest," a SFS and Carnegie Hall co-commission, written for the orchestra's centennial season. The work is based on fragments of scherzos from Beethoven's string quartets and features the St. Lawrence String Quartet.
"The inspiration for 'Absolute Jest' was a local one," Adams said, speaking about the piece in festival materials. "It came from our own MTT, and his performance of Stravinsky's 'Pulcinella.' In this piece I heard how one composer could take material and the vitality of another composer and weave it into his own musical style and musical language… I have always been a fan of the late Beethoven string quartets. I took fragments of these scherzos and wove them together into what I think will probably be the world's longest scherzo—a 25-minute-long, high-energy scherzo."
Christopher Costanza, the cellist of the St. Lawrence, said the piece is indeed quite a ride. It's fun for listeners who hear the Beethoven quotes—and it's a challenge for the quartet to remember to play the Beethoven snippets in the Adams' versions, which alter the rhythms and note values of the Beethoven originals the quartet knows so well.
Concert 3, Saturday, 8 p.m., Hill Auditorium
Who's on deck: The San Francisco Symphony, Michael Tilson Thomas, conductor Emanuel Ax, piano
What's on hand: Carl Ruggles: "Sun-treader" (1931) Morton Feldman: Piano and Orchestra (1975) Charles Ives: A Concord Symphony (1916-19 for piano; orchestration by Henry Brant premiered 1995)
Listen up: This is the last of the San Franciso's full orchestral programs—the following afternoon, at Rackham Auditorium, it's time for some chamber mavericks. Feldman's delicate "Piano and Orchestra," one of a series of pieces he wrote in the '70s pairing solo instruments with orchestra, is the interlude between two forceful works by New England iconoclasts and friends Ives and Ruggles. MTT declares "Sun-treader" to be "a central piece for me in my life," from a composer who, in "big romantic, haunting, ecstatic sort of language (deals) with very serious things: with mournfulness and with the power of anger, and with the ability of these things to transform themselves into complex and dizzying patterns which then evolve, dissolve, into haunting music."
It's not every orchestra that can play a piece like "Sun-treader," he said. "It's a huge test for the brass, but also the strings. It's swirling and rangy and has to be played in the same way that 'Gotterdammerung' or a major Strauss tone poem needs to be played."
The Ives, an orchestration of the composer's epic "Concord Sonata," an homage to the Transcendentalists, is likewise a test of orchestral playing. MTT calls it a "tour de force … filled with big, heartbreaking and inspiring moments which make you realize how much Ives had his pulse on the essential qualities of being an American."
Concert 4, Sunday, 4 p.m., Rackham Auditorium American Mavericks Chamber Concert
Who's on deck: Members of the San Francisco Symphony Michael Tilson Thomas, conductor Jeff Milarsky, conductor Jeremy Denk, piano Kiera Duffy, soprano Joan La Barbara, vocalist Meredith Monk & Vocal Ensemble, vocalists Jesse Stiles, electronica and music supervisor
What's on hand: Del Tredici: Syzygy (1966) Lukas Foss: Echoi (1963) Meredith Monk: Realm Variations (SFS Comission) Morton Subotnick: Jacob's Room: Monodrama (2012) (SFS Comission)
Listen up: Mavericks can think small and dream big, as this concert, with 17 SFS musicians and a stellar cast of soloists, shows.
Two of the works, Subotnick's "Jacob's Room," and Monk's "Realm Variations," premiere in San Francisco just a few weeks before the orchestra brings them to Ann Arbor.
"Jacob's Room" (which Subotnik has presented in other incarnations) is a chamber opera featuring La Barbara with keyboard and strings. It takes its inspiration from texts including Plato, Moshe Kohn, Alicia Partnoy and Virginia Woolf, among others. In Monk's "Realm Variations," she and her vocal ensemble pair up with musicians from the SFS for a new work divided into three distinct realms that interweave as the work progresses. Duffy, a terrific young soprano whose star is on the rise, brings her silvery voice to Del Tredici's "Syzygy," which sets texts of James Joyce.
Lukas Foss's "Echoi" is among the late composer's best-known works. It was influenced by his work with the Improvisation Chamber Ensemble in Los Angeles and uses "controlled improvisation."