Posted on
Fri, Apr 6, 2012 : 5:59 a.m.
Benefits planned to aid Scott Morgan, seriously ill Ann Arbor music icon
By Kevin Ransom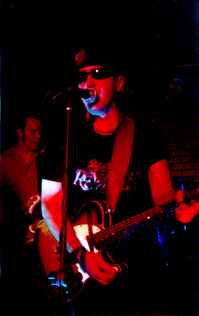 It was right around 1965 that
The Rationals
, the seminal Ann Arbor band, began to make gritty, garage-rock / garage-soul records that would influence many local acts who would come along later—like the Bob Seger System, the MC5 and even the Stooges—and then rise to national prominence.
And in the decades since, The Rationals' singer / frontman, Scott Morgan, has remained a stalwart on the local music scene, doing a stint in Sonic's Rendezvous Band (with Fred "Sonic" Smith of the MC5), as well as leading his own bands, like Powertrane, Scots Pirates, Dodge Main and The Solution.
But Morgan hasn't been able to perform since he was diagnosed in December with liver disease and ascities (an accumulation of fluid in the peritoneal cavity.)
In the months since the diagnosis, Morgan has been receiving treatment and taking medication, and says he is committed to "getting well without having to have surgery" - that is, a liver transplant.
To help out in that regard, members of the local music community have organized some benefit shows to raise funds to help Morgan pay his medical bills and living expenses.
One of those benefit concerts is April 14 at Mario's of Troy. It was organized by Doug Podell of WCSX (94.7-FM) and will feature a reunited Frijid Pink, Gary Quackenbush and the SRC All Stars, Gorevette (Amy Gore & Nikki Corvette) and The Howling Diablos and the Celebrity Jam, which will include several surprise guests.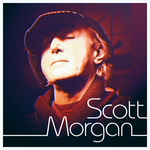 Podell and WCSX's
Steve Kostan
will host, and the event will also feature a silent auction of various rock and sports memorabilia, including items donated by Ted Nugent, Dick Wagner, Ray Goodman, SRC, Alice Cooper, Frijid Pink and others.
Another future benefit is in the works, this one in Ann Arbor, and will probably happen in June, says Morgan, although the details are not yet firmed up.
In addition, some of the proceeds from the April 9 Michigan Theater screening of "Louder Than Love," the documentary about the Grande Ballroom, will be donated to Morgan, who is one of the many local musicians of the '60s-'70s who were interviewed for the film. "I was very grateful for that, very appreciative," he says.
Morgan was diagnosed after going to his doctor in November when he experienced symptoms like skin problems, loss of appetite and abdominal swelling. "My doctor said I needed to be in the hospital, so I went to St. Joe's, where they diagnosed me with the liver disease."
PREVIEW
Benefit for Scott Morgan
Who: Frijid Pink, Gary Quackenbush and the SRC All Stars, Gorevette (Amy Gore & Nikki Corvette) and The Howling Diablos and the Celebrity Jam, which will include several surprise guests.
What: Benefit concert to help meet medical expenses of the Ann Arbor rock great.
Where: Mario's of Troy, 1477 John R., Troy.
When: Saturday, April 14. Doors open at 6 p.m., show starts at 8 p.m.
How much: Suggested donation is $10. Tickets available at the door.
Specifically, says Morgan, "they said I have cirrhosis—and that they might want to give me a liver transplant. But I said, 'Whoa, before we do that, let's wait and see how the other treatments work out,'" he says. "And so far, it's going pretty well. I'm stable, I can get up and go out to the store, or take a walk, or visit with friends, and drive to the hospital for my treatments.
"But I can't sing," says Morgan, whose speaking voice is also scratchy and sounds weaker than normal. "A couple of doctors have looked down my throat, and just said 'your throat is red,' but they don't know what's causing that yet, so I need to see someone else about that."
After he was diagnosed, Morgan immediately quit drinking. He says that his prior alcohol consumption was a key factor in causing the damage to his liver. "The cumulative effect of steady drinking over the years just caught up with me. Obviously, I knew about the possible harmful effects of alcohol, but I had no idea it that, in my case, it would result in this kind of damage."
Like many musicians, Morgan did not have health insurance, but St. Joseph Mercy Hospital has an assistance program for uninsured patients. "They basically have their own insurance they provide you with, called McAuley Support Insurance, and my co-pay is only 5 percent—but a lot of these treatments are very expensive, and I've had a lot of them, so my medical expenses have added up to a pretty significant amount."
And, since he can't sing, he can't do music gigs, which has cut off a main income source, so the fundraisers have also helped him with living expenses.
Various fan groups discovered Morgan's medical situation via the Internet, and one group in Winnipeg held a benefit to raise money for Morgan. "That was a wonderful thing for them to do, and I can't thank them enough," he says.
As part of his treatment, Morgan has been to the hospital "three or four times" to have the fluid in his abdomen drained in order to reduce the swelling.
He's also on several medications, like diuretics to help absorb the fluid, and one that "regulates the levels of certain chemicals in the brain. A healthy system can do that on its own, but a compromised system like mine can't."
He's also following dietary restrictions: "I have to limit my sodium intake and I can't drink more than a certain amount of water."
Morgan will be in attendance at Saturday's fundraiser, but says he doesn't plan to perform at the show.
"But I'm really grateful to Doug Podell, and all the bands who are donating their time to this event. What they're doing is a really nice thing, and I really appreciate that."
As for the future, Morgan again stresses that he would prefer to avoid having to have a liver transplant, so, for now, "I'm just getting all the treatments I need, and following the doctors' instructions, and am just hoping for the best."
Those who want to make donations to Morgan can do so online. Morgan's CDs and other merchandise can be purchased at his website.
Kevin Ransom is a freelance writer who covers music for AnnArbor.com. He can be reached at KevinRansom10@aol.com.