Posted on
Mon, May 16, 2011 : 3:52 p.m.
Skyline High presents strong 'Hairspray'
By AnnArbor.com Freelance Journalist
This is part of an ongoing series of theater reviews of local high school productions, written by high school students, that will appear on AnnArbor.com. This week, Greenhills School's Katherine Krauss (see bio at end of story) reviews Skyline High School's production of "Hairspray," which opened and closed this past weekend.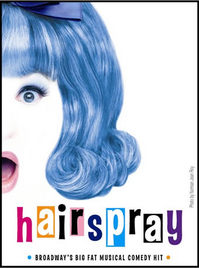 From the perspective of many people, the turmoil of the 1960s would never end, and would possibly be the catalyst for the decline in society. However,
Mark O'Donnell
and
Thomas Meehan
's stage musical "Hairspray" - recently staged by Skyline High School -Â puts a positive spin on these large-scale societal changes, arguing that in the end, society will unify, not divide.
In "Hairspray," after winning a spot on Baltimore's "American Bandstand"-style program, "The Corny Collins Show," protagonist Tracy Turnblad begins to make some radical changes to the show. She sets out to defeat the popular Amber Von Tussle in the show's next beauty contest, win the affections of Amber's boyfriend, and racially integrate the show. Will Tracy be able to accomplish her large dreams, or will she get kicked off the show by the racist producer Velma Von Tussle and return to watching the show in her living room?
Overall, Skyline did a wonderful job with its production of this musical. I was especially impressed by the work of the ensemble. Both director Anne-Marie Roberts and choreographer Carina Seitz (as well as all the members of the ensemble) deserve to be recognized for their work in putting this fabulous ensemble together. The ensemble was always focused and engaged with each other, creating a very believable 1960s Baltimore. They truly pulled me right in.
Other spectacular acting performances were: Amber Von Tussle (Kaitlynn Pike) and Velma Von Tussle (Richa Saran) in the number "Mama I'm a Big Girl Now"; Motor Mouth Maybelle (Tionna Griffin) in the number "Know Where I've Been"; the wonderful work of Alex Kime as Edna Turnblad (whose acting debut as a very convincing female character was truly remarkable); and the entire ensemble in "You Can't Stop the Beat." Each one of these actors had energy, character development, and no fear of projecting that to the audience. The only group of actors I had trouble hearing at times was the ensemble, but other than that, the artistry displayed by these actors was almost at a professional level.
The set was sparse, but appropriate for a show in which so much choreography is involved. My personal favorite set piece was the three vanity tables brought out for "Mama I'm a Big Girl Now," and the platform used in Saran's extraordinary number, "Miss Baltimore Crabs." Plus, the frequent use of spotlights in this show fit nicely with the celebrity/fame theme, and was manned quite expertly by light crew head Betsy Mansfield, Shade Abdullah, Brandon Kemp, and Terry Jackson Jr. Music director Jason Smith should also be commended for his beautifully conducted pit orchestra.
In all, Skyline Theatre put on a delightfully lighthearted show. They had the comic timing, the energy, the focus, and especially the strong ensemble, as well as a wonderful pit orchestra to carry them to success. A musical can only be done well if the entire cast, orchestra, and crew comes together and collaborates to make the show (which should be well-written) happen. The Skyline Theatre proved just what wonders can come out of such collaboration with their production of "Hairspray." They were truly deserving of the standing ovation they received.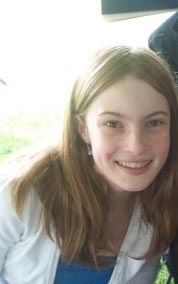 Katherine Krauss is currently a junior at Greenhills School. She has performed in numerous plays and musicals, her favorite being "The Crucible," and has been a member of her school's competitive public speaking team.

The aim of AnnArbor.com's student-review program is to recognize, and provide more coverage for, the accomplished theatrical work that's happening in our schools while also providing opportunities for student writers with an interest in arts criticism. To encourage objectivity, our student writers will always review shows from schools other than their own. To learn more about the student-review program, contact Jenn McKee at jennmckee@annarbor.com or 734-623-2546.