Posted on
Thu, Jan 17, 2013 : 10:45 a.m.
The Ann Arbor Concert Band will go where no band has gone before with 'The Final Frontier'
By Ann Dwyer
The Ann Arbor Concert Band will take you to the stars and back when they present The Final Frontier at the Michigan Theater on Sunday. Lao Tzu once said, "Music in the soul can be heard by the universe." This show will allow the soul to hear the universe through music.
"Come witness the power of 'Mars' from The Planets by Gustav Holst; the ethereal beauty of "Voyager," conducted by composer and guest conductor John Stout; and thrill to a ride through the universe with 'Music of the Spheres' by Philip Sparke. Other works include 'Apollo 13' by James Horner; 'Twelve Steps to the Moon' and 'Star Trek: A Medley for Concert Band by Robert W. Smith,' according to the band's press release.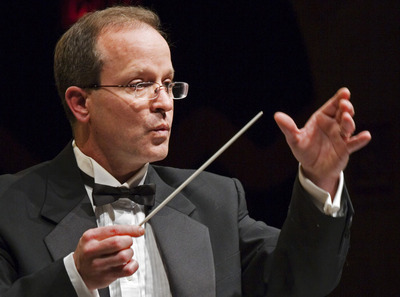 James Nissen has returned for his eighth season conducting the Ann Arbor Concert Band. The band consists of volunteers from the Ann Arbor area. While they maintain an amateur status, "the standards of performance and organization are strictly professional," according to their website.
2 p.m. Tickets are available at the door. $10 adults; $5 senior citizens and students; childre 12 and under get in free. More information is available at www.aaband.org or by calling 734-478-7515. The Michigan Theater is at 603 E. Liberty St., Ann Arbor.