Posted on
Sun, Mar 25, 2012 : 5:35 a.m.
The beginner's guide to the 50th Ann Arbor Film Festival
By Ryan Levin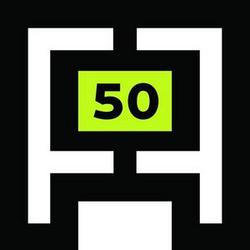 So you've never been to the Ann Arbor Film Festival.
This couldn't be a better year to go to your first.
The 50th Ann Arbor Film Festival is set to turn downtown Ann Arbor into a six-day international showcase of experimental, ground-breaking avant garde and documentary cinema.
Artists and filmmakers from around the world will converge on our little big city and fill the Michigan Theater to bursting with triumphs, movies and dreams, with filmmakers who have sought to delve the depths of human experience with the tools of the modern cinema.
And it's happening right in your backyard.
For a cinephile, it's a whirlwind, a wild cacophony of visions and ideas and things you have never dreamt of or seen. For one week, a glittering venue is given to movies and filmmakers whose work ordinarily lies narrowly or rarely seen. The movies of artists and visionaries, the pioneers and experimenters who are located at the edges and the core of cinema have a chance to be seen in a theater.
It can be a daunting prospect to step into the festival for the first time.
Where do you begin? What programs must you see? How do you best get the festival experience on a limited schedule? What if you've never seen an experimental film before? How do you pick between the talks, presentations, programs, screenings and performances playing in the two screening rooms in the Michigan and beyond?
First let's start with addressing that mammoth, abstract and out-of-focus elephant-like shape in the room.
You've never seen an experimental film before.
Here are some tips for when you come upon an experimental film in the dark.
1. Stay calm; it's just a movie
One big difference between experimental and mainstream cinema is that popular narrative films have a stake in making sure the viewer can pretty easily understand what's happening on screen. Narratives get standardized with story cues, a canonized structure, familiar characters and so on. You filled up a seat; Hollywood likes to try to meet you halfway.
What's different in the world of the avant garde is that they've done away with the structure of the mainstream in order to convey the personal visions of artists and moviemakers: visions, experiences, sensations and half-remembered dreams. These are challenging films that beckon you to engage them, that stretch the boundaries of what a film can express; they are strange and unfamiliar but human and incredible and well worth the time you take to experience, digest and understand.
So if you don't get it (or don't think you do), don't worry. Some of these films are meant to be vague. Some are evocative and strange and might not hit you until the next day. Some are just meant to be experienced, to wash over you like an invisible tide that sucks you out into the celluloid sea.
2. Read the title; skip the synopsis
At the festival there will likely be a program guide and a little slide that gets projected onto the screen between films with the names, dates and filmmakers of every movie in the selection. As the first step toward tackling a tough and meaty film, the title often provides just enough of an anchor to get a grasp at what the filmmaker might be getting at.
But skip the synopsis. It's like reading the spoilers. These works are meant to be seen as movies. Let yourself experience them fresh first on the screen.
3. Watch actively, question and categorize
Ann Arbor Film Festival movies are full sensory experiences. Every movie is made up of thousands of little choices, omissions and selections. I like to start by assuming everything you see is on screen for a reason. As I watch, I tend to alternate between basking in the film's grainy flickering light and picking apart the elements to figure out what they mean.
Some experimental films you see you can find are made up of abstracted objects and concepts. You can pull those apart first and then spread them back out onto the table later to figure out what the whole thing means. Why this sound? Why this color? Why is this person portrayed strangely? What does it all mean?
4. Talk, brainstorm, guess and share
Don't let bewilderment set in. In between movies, talk. Seriously. There's a pause in between films as the projectionist fiddles with the multitude of formats and projectors in the booth overhead and it provides the perfect opportunity to start babbling at your long-suffering neighbor about what the movie made happen inside your head.
Often the best way to parse a film's meaning is to just start talking about it. And it's a great way to find out how it affected someone else and together zero in on what a film might represent. Experimental, artistic films will be open to many interpretations and the discussions a film generates are what give it life outside of the theater.
5. If all else fails...
Read the artist's synopsis. There have been the occasional film that I find to be so totally baffling and impenetrable an experience that only by reading the filmmaker's own description can I begin to come to terms with what the hell it was I had just seen. Some films might reference movies or conduct technical experiments that will be downright esoteric. But when you're experiencing creative, independent artist-driven cinema sometimes esoteric opens a window to a world you've never seen.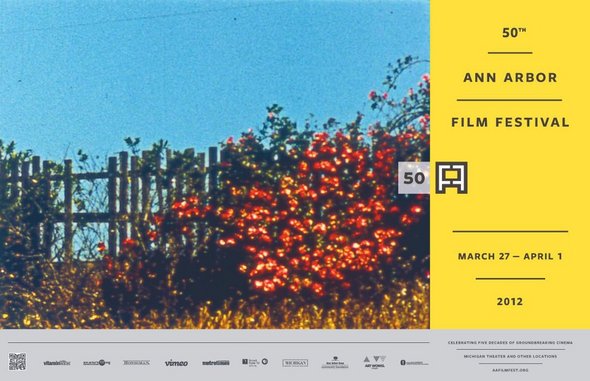 The full program for the 50th Ann Arbor Film Festival can be found here, at the festival website. This year there are going to be nearly 250 films screened in 47 different programs over the six day festival.
What to attend, on a working or a student's schedule and faced with full days of events, can be tricky to decide.
If you're stuck choosing between a latte and a movie ticket, the film festival has several programs that are open to the public and free. The festival's jurors screen presentations of their own work just after lunchtime Wednesday, Thursday and Friday; there are numerous lectures on experimental film and preservation going on throughout the week (including a Peggy Stamps series talk); and the University Museum of Art is screening the Iranian documentary "This is Not a Film" for free on Sunday.
If you're craving a full-length film instead of a program of shorts, the festival is screening evening feature films in competition every day along with a free screening of the Iranian documentary "This is Not a Film" on Sunday at the University of Michigan Museum of Art on Sunday at 2 p.m.
The State Theater is also showing George Lucas' (who had work screened at earlier Ann Arbor Film Festivals) "THX" at midnight Friday and Saturday.
But it's the shorts category that makes up the bulk of the festival and the meatiest selection of experimental works to be presented. Based on filmmakers whose work I have seen in previous years, I'm highly anticipating and would recommend the "Opening Night" screening on Tuesday at 6 p.m. featuring a short by Don Hertzfeldt, Thursday's 9:30 p.m. "Films in Competition 3" which concludes with a experimental film by the algorithmic experimental film group Telcosystems, and Friday's 7:15 "Films in Competition 4" with shorts by the prolific Robert Todd and a 1978 short by Gus Van Sant.
I will be at the film festival all week, taking it in and celebrating the past, present and future of Ann Arbor's place in experimental film as the Ann Arbor Film Festival celebrates its 50th year. Hope to see you there.
Ryan Levin is a film and television blogger and a graduate of the University of Michigan's Screen Arts and Cultures program.