Posted on
Fri, Feb 3, 2012 : 5:56 a.m.
Ann Arbor's most popular bar in 2012 - 'The Bar at 327 Braun Court'
By Richard Retyi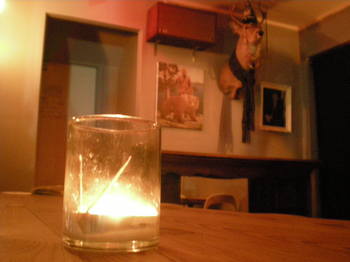 Richard Retyi | Contributor
Bold predictions require adventurous statements. I'm not one for hyperbole, but Geronimo: The Bar at 327 Braun Court will be Ann Arbor's most popular bar in 2012. Book it.
Student bars, brew pubs, cocktail bars, martini lounges — that's the landscape in Ann Arbor. On the surface of things, The Bar isn't much different. It's a cocktail bar committed to high-octane drinks but services the beer crowd with semi-ironic snub-nosed bottles of Genesee.
But people can get their craft cocktails and blue-collar brew elsewhere. What they can't get anywhere but The Bar is a place that feels like the living room of the coolest person you've ever known.
A bar you wished you and your friends bought and ran. A place with found-wood tabletops, school chairs, taxidermy and two separate issues of Good Housekeeping with Michael J. Fox on the cover. A place that seats 56 and even when half-full feels like a happening.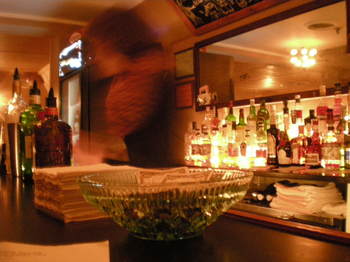 Richard Retyi | Contributor
The owner's iPod provides the soundtrack — albums mostly — Hank Williams to Toto. You can drink a $9 craft cocktail or a bottle of beer, staring out the window at Kerrytown or sitting at the bar watching the theater of mixology. It's like taking what you like about
Old Town
,
Alley Bar,
Bab's Underground
and the
8-Ball
and mixing in a shaker full of
Urban Outfitters
. Then double strain into a chilled cocktail glass, adding a dash of the
ReUse Center
and a pinch of
Vice Magazine
from 1998-2000. Serve with a beard.
The Bar fills up fast. There are three sections to discover — the north side is lined with Birch, the south side looks out on the Kerrytown courtyard but the bar is the place to be. The staff loves to chat and their interests run the gamut, from Kerri, who snaps gum and wears a TapouT T-shirt on the job to Sarah, who's happy to debate shaken vs. stirred and has a soft spot for Jameson.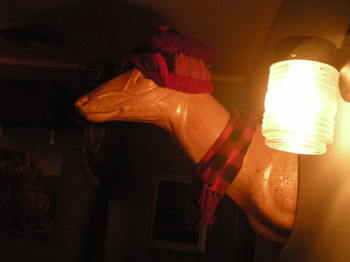 Richard Retyi | Contributor
The Bar doesn't have a proper sign out front. You can order meat and cheese plates or $1 hardboiled eggs. The bathroom is hard to find, and, when you do, your business is illuminated by two backlit images of waterfalls to help speed your progress.
Potted plants on the bar, a framed picture of a mewling kitten, low lighting, no TVs, fractal lamps hanging from the ceiling and singer/songwriter/tastemaker Annie Frickin' Palmer at the bar. The article could end right here with my prediction well-proven but you paid for 500 words and I'm going to give you 500 words.
Select quotes from a night camped out at the bar of The Bar:
"It's mysterious."
"You can't pick people up here."
"Genesee Light got me through college."
"The drinks are interesting but I can still get a low-brow beer."
"Dude, these straws are made out of paper."
Select quote from an evening sitting at my laptop writing this article:
"The Bar at 327 Braun Court will be Ann Arbor's most popular bar in 2012. Book it."
Richard Retyi is the social media manger at Ann Arbor digital marketing firm Fluency Media and writes to column Lie to Your Cats About Santa. He has no affiliation with The Bar at 327 Braun Court or any other saloon, though he has a longstanding love affair with Ypsilanti barkeep Andy Garris and his ventures. Follow Rich on Twitter at @RichRetyi or read his blog at RichRetyi.com.