Posted on
Mon, Feb 20, 2012 : 5:30 a.m.
Competitive weight loss and our 'biggest loser'
By Eva Johnson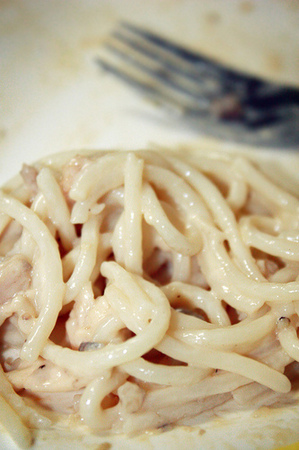 photo by flickr user Tina-pie
It has been pretty busy in my little fitness world, and writing has unfortunately fallen into a priority with dusting cobwebs and making my bed. As I glance over at my unmade bed and dusty walls, I thought I would instead jot down my latest new endeavor: competing with my friends in a weight loss challenge...
At a recent gathering at my house, one of my good friends was saying that she needed further motivation to lose excess poundage. From this simple statement, a challenge (and bet) was made between all the men and women. In this small battle of the sexes, we determined that the winners would dress the losers when we all go out (kids free) later this year.
Here are the rules:
1) We all weigh in weekly, but our spouses have to vouch for our weight. We created a secret online group to post our weekly progress and other random notes, etc.
2) The winner will be determined by percentage of weight loss.
3) My own rule: I will not sabotage my husband with baking sweets and Fettuccine Alfredo. I don't want to be unsupportive. In fact, I secretly have hoped that the guys win because I want my husband to succeed. Sorry, ladies...
4) Determine an end date.
Now that the rules are established and it has been about two weeks, I have lost about six pounds. Even though I am not at an unhealthy weight, I am always amazed at my ability to eat my way out of the fact that I workout about 7 times a week.
I have noticed that my usual winter insulation has crept back on, so I hope to just lose a few pounds before my arms and legs see the sunlight once more this spring. My goals are to lose the pounds slowly and by eliminating my nightly cheesy snack runs. No, I don't have to lose a lot of weight, but a few pounds might make me feel a bit more comfortable in my jeans!
I want to hear from you! Have any of you out there ever competed to lose weight? How does this strategy work for you in the short term and the long haul?
Eva Johnson is an ACE (American Council on Exercise) certified personal trainer, who didn't eat nachos at all last week. She lives in chaos with her husband and two boys. To see her complete blog about how to stay sane and in shape in the real world, visit www.fitnessbyeva.com.