Posted on
Mon, Aug 20, 2012 : 5:57 a.m.
Veterans and their families may be missing out on benefits
By Alan Caldwell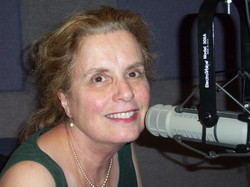 Elizabeth Hurwitz was on the show this past weekend providing insights on potential benefits for veterans. Elizabeth is an elder law attorney with her own practice in Ann Arbor. She works with all sort of legal concerns related to seniors, including helping our local veterans and their families.
Veterans may be eligible for benefits that could supplement their Social Security and/or pension income. This could include the Aid and Attendance benefit that can provide significant monies for assisted living care. It could also be disability payments, particularly if a veteran's condition has worsened.
Elizabeth noted that for VA benefits there is no divestment look-back period, as there is for Medicaid. She helps determines if receiving a benefit has sufficient value to warrant setting up or changing a trust.
Spouses and the children of veterans may be eligible for veteran benefits, sometimes even after the veterans themselves pass away. Also, frequently not understood is that the veteran only needs to have served during a time of conflict, not in the actual combat.
We talked about how families don't always agree on matters related to their elderly loved one. Elizabeth says it is almost always about money or level of care. She works to have people to sit down and talk about the issues. Elizabeth encourages families to "remember that everybody loves the person who is ill, and everyone has this same common concern."
Elizabeth also took the opportunity to remind all of us to have two important legal documents — the durable power of attorney and the medical power of attorney.
To hear our 13-minute conversation, click the audio link:
To get in touch with Elizabeth or her law practice, call 734-657-0835 or visit the website hurwitzlawoffices.com.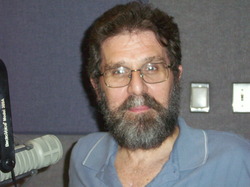 Photos by Sheila Doeden
Len Pytlak joined our discussion next. Len is a certified public accountant and the owner of an accounting firm here in Ann Arbor, where he takes care of many senior clients.
Our discussion initially focused on getting organized. Len stressed how important it is to have a detailed comprehensive listing of all your financial accounts, insurance information, professional contacts and anything else your family would need to know if you become incapacitated or if you pass away.
Once you have your list, you need to make sure your spouse and children have the list or they know where you keep it. It's important to periodically review the information and keep it up to date. Len also emphasized not forgetting your online information, including user IDs and passwords for all electronic accounts.
We discussed how seniors can be taken advantage of by well-meaning charitable organizations. Elderly folks tend to be generous, and once they make a donation to a charity, that group will likely continue to ask for additional monies. Len advocates maintaining a log of donations and when asked for gifts, check the list to see if you have already donated this year.
Seniors may have a hard time saying no to charitable requests. Len suggests simply saying you've spent your budget for the year, or tell the organization your accountant won't let you donate anymore!
Len spoke about the new Michigan tax law changes and how they affect seniors. We focused on the change in the property tax credit. The eligible household income limit has been drastically reduced from $73,000 to $40,000. Also, the value of your house may disqualify you for the credit if the assessed value is greater than $135,000.
To listen to this 13-minute talk, click the audio link:
To get in touch with Len or his accounting practice, call 734-663-1313 or access the website lenpytlakcpa.com.
Alan Caldwell and Sheila Doeden co-host Everything Elderly every Saturday morning at 8:30 on 1290 WLBY. In their day jobs, Alan and Sheila co-own and co-manage Senior Helpers, providing in-home care services, primarily to the elderly. Both can be contacted at homecareexcellence@seniorhelpers.com, or at 734-927-3111.