Posted on
Mon, Oct 22, 2012 : 10:11 a.m.
BforArt! Public Art Appreciation Run set for Oct. 25
By Jeff Jackson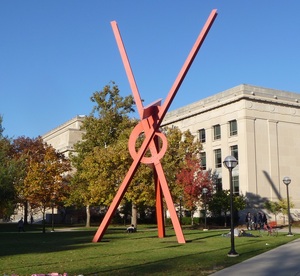 Jeff Jackson | Contributor
POP QUIZ: Which famous piece of Ann Arbor public art can be rotated by hand? Right you are! Now, name a second piece of
public art
in our town. Stuck? Okay, "that orange steel thing outside the Art Museum" gets you partial credit. Do you know its real name and who its sculptor is? (I didn't, either.)
I'm guessing that unless you're really into art, you're unaware of many notable public artworks in and around downtown and campus. Here's a chance to see and learn more about them, while also enjoying some fresh air and exercise. Come to Thursday's Public Art Awareness Run!
This Thursday, Oct. 25, join me and other art-appreciating and fitness-minded people for a low-key, fun run around town viewing the Tree Forms in West Park, the Cube and many other works, including that orange steel thing. Further your education and take in some of the terrific fall weather we've been having.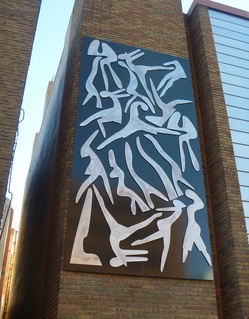 The event begins at 6 p.m. at the PR Fitness Studio at 255 E. Liberty St. (near the Afternoon Delight Cafe), and loops through campus and downtown for a total route of about six miles. Run, walk, or both, as little or as much as you like, and look for the "BforArt" signs marking the featured artwork. Route directions will be available the day of the run, but
click here for a preview map
.
Questions? Contact Bob Miller at bobmiller@reinhartrealtors.com. You can also learn more about the "BforArt" program at this link.
Hope to see you there!
P.S. The orange steel thing is named Orion, created by sculptor Mark di Suvero. Click the links for more information. There, don't you feel just a little bit smarter now?
Jeff Jackson is a runner, cyclist, and student of Aikido who is trying very hard to understand modern art, so far without much success. He writes the Fitness at 50 blog. His other interests include history, writing and food (especially coffee, bread and chocolate). He can be reached at jeff@fitnessat50.net.