Posted on
Sun, Jan 22, 2012 : 6 a.m.
Meditate to better handle life's dramas
By Susan Scott Morales, MSW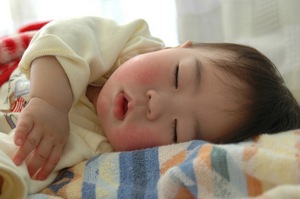 Photo by Flickr user tokyosucks
You don't have to be a drama queen (or king) to be tripped up by life's ups and downs. We all have disturbing things happen to us — from the irritation of losing one's keys to an ongoing family crisis.
How do you handle these situations? In my psychotherapy practice, folks came to me because their strategies of addictive behavior, blaming others or repressing their feelings didn't work.
Psychotherapy is effective for many reasons but one is that the client is guided to find a part or parts of himself/herself that can be strengthened to better manage life's difficulties. I found meditation helped my clients, and me personally, to integrate and strengthen positives changes.
As I meditated, I began to feel less anxious about everything. When things happened to upset me, I was able to see the circumstances and myself with more objectivity — taking things less personally. Meditating on the inner life or inner response, I began to see many choices that had been invisible to me. I began to have more patience with others and myself.
When we have patience, we don't have to "fix" something right away. Instead, we can allow things to unfold until an appropriate response becomes clear. What if you could be as patient with yourself as you are with a child learning something new? Each moment we have the choice to be patient and react in a timely and meaningful way.
Here's a meditation exercise to help develop that kind of patience:
Imagine something that tends to irritate you on a regular basis. Pick a situation that isn't overwhelming, but something that "gets under your skin." You can build up to the more difficult issues.
Relax by taking deep breaths in a seated meditation posture. Imagine a time when you felt very peaceful. If you find this difficult, focus on someone you see as peaceful, such as a sleeping baby.
After a few moments, become aware of how your body relaxes. Take another deep breath and enjoy the feeling. Now think of the irritating situation. Notice how your body responds. Does it get more tense? Notice how your mind wants to go into details, build a case for how this situation should be different.
Then go back to the feeling of being as peaceful as a sleeping baby. Take a few deep breaths continuing to direct your focus to the serenity. If the disturbing situation comes into focus, simply return to the feeling of peace and relaxation.
With practice, you'll find that your patience grows, and with it, more choices on how you respond.
Susan Scott Morales is a meditation teacher, psychotherapist, published poet, novelist, and community contributor to AnnArbor.com and blogger on redroom.com. Tweet her @susanscottmoral, reach her at susanmmorales@yahoo.com or visit her website: susanscottmorales.com or fan page: https://www.facebook.com/susanscottmorales.writer