Posted on
Wed, Feb 29, 2012 : 9:32 a.m.
Preventing the onset of heart disease in women - know your numbers, and make exercise a priority
By IHA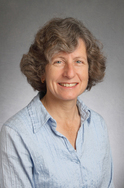 Most people typically associate heart disease with men, but as February and Heart Health Month end, it's important to remember that disease of the heart and vascular system is responsible for the death of more than 450,000 women in this country every year.
Heart disease is present in one third of Americans and is the number one killer of both men and women. So why is it that approximately only 38 percent of women have discussed their heart health with their doctor over the past year? Making proactive choices can be beneficial for both men and women in preventing heart disease.
As our life expectancy increases, so does the importance of taking steps early in life to prevent the onset of disease as we age. Risk factors, or conditions which increase your chance for developing coronary artery disease, can be addressed to reduce your chance of suffering from such conditions. Below are some recommendations of ways both men and women can be proactive in preventing the onset of heart disease:
Know your numbers! These include:
Blood pressure: The best blood pressure levels are under 140/90. Also note that one fifth of the population has untreated hypertension, but treatment with diet, exercise, stress management and/or medication improves your health profile. Aim for a sodium intake of under 2000 mg/day (some say even less).
Glucose (sugar) level: Glucose levels are best under 100. Lifestyle changes, including diet and exercise, can reduce the chance of prediabetic's evolution to diabetes by 58 percent.
Cholesterol: Ideal levels depend on the presence of other risk factors. For the HDL (good cholesterol), the higher the better —the best is over 50. For the LDL (bad cholesterol) lower is better, but the exact value is dependent on the presence of other risk factors. Finally, triglycerides should be under 150. Fasting blood samples are best to determine these values.
Cigarettes: Number smoked = 0. It is never too late to quit and to reap benefits for your health. Don't get discouraged — remember that many of those who have quit have tried and failed several times before ultimate success.
Body mass index (BMI): BMI is based on your height and weight. Ideally this is under 25. Obesity is defined as a BMI of 30 or more, and currently more than a quarter of Michigan citizens are considered obese.
Exercise regularly!
Exercise commitment: It is suggested that we do moderate aerobic exercise (such as brisk walking or cycling) for 30 minutes a day, five times weekly, plus two days a week of strength building exercise. Keep in mind, if you cannot achieve this on any given day try to do 10 minutes of exercise. You will still benefit from a small amount of exercise with a longer, healthier life and a reduction of cardiac illness by as much 50 percent.
For a more in-depth discussion about your risk for developing heart disease or other ways to prevent the onset of disease talk with your health care provider.
Barbara Kong, MD, FACC, FACP, is board-certified in internal medicine, cardiovascular disease, echocardiography and nuclear cardiology. In practice for over 20 years, Dr. Kong's interests are in clinical cardiology and non-invasive imaging. She has particular interest in the area of cardiovascular disease in women and opened the first specialized center for women with heart disease in southeast Michigan. She practices at IHA Cardiology Consultants located in the IHA Milan Medical Center at 870 Arkona Road, Suite 100, Milan, MI 48160. She can be reached at 734-439-4005. For more information or to read more posts on the IHA Cares blog, please visit www.ihacares.com.