Posted on
Mon, Oct 15, 2012 : 12:08 a.m.
Run for that pie! Fitness and fun in the fall
By Jeff Jackson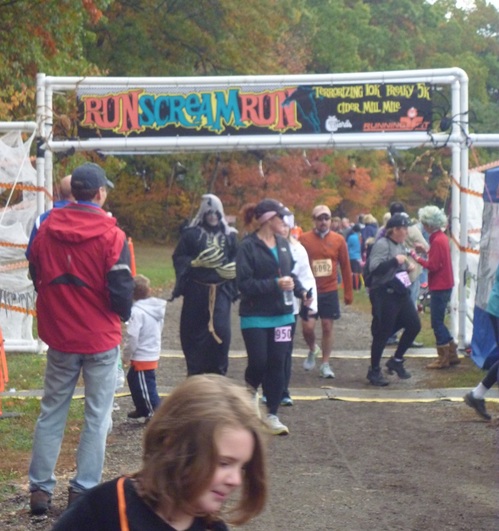 Jeff Jackson | Contributor
How can you not appreciate
fall
in Michigan — the changing colors, football, the crispness in the air? And then there's the cider and doughnuts, pumpkin pie, and other treats that we all love to indulge in this time of year, not to mention the pillowcases stuffed with the loot our little loved ones get from trick-or-treating.
The indulgence comes at a price, of course — weight gain from all the calories, helping lead to those spikes in gym memberships each January. Fortunately, there is a great way to stay fit and keep the extra pounds off during the season: Walking and running! In addition to just getting out and enjoying the cooler weather, you can take advantage of many races and family fun runs to mix in with the cider mill visits, hayrides, and Thanksgiving meals.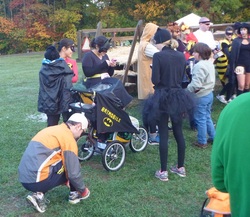 Jeff Jackson | Contributor
My fall races so far include a four-mile run at
Diehl's Ciderfest
and a 10K at
Run, Scream, Run
at
Wiard's Orchard
, where runners were encouraged to show up in costume, and the route ran through a haunted trail filled with scary people and monsters ready to pounce on the unwary. Afterward, the survivors enjoyed free cider and doughnuts at the race site or went to Wiard's store to watch doughnuts being made and to stock up on other goodies.
Missed out on those? Not to worry! There's lots more events between now and the snow. For example, on Oct. 28 I will be a pacer at the Wicked Halloween Run in Plymouth, and there is a Halloween Hustle race on the 27th at Stony Creek Metropark. And for those of you interested in running longer races (or watching), the Detroit Free Press Marathon and Grand Rapids Marathon take place on Sunday, Oct. 21.
In November the "turkey trots" begin and run the entire month. I'm signed up for the Ann Arbor Turkey Trot at Hudson Mills Park on Nov. 10. If you run both the 5K and 10K events that day, you get the 'famous and coveted' "Iron Turkey" shirt! Then you can top off the day by watching your kids do a one-mile fun run.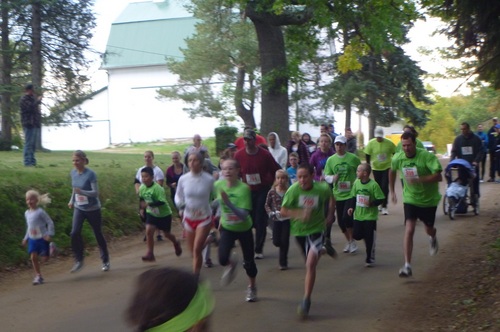 Jeff Jackson | Contributor
Below I have listed just a few of the local opportunities for fall weekend races and fun runs. For a more complete list, check out the calendar at the
Run Michigan
website. But even if you're not up for those, get active while you enjoy the fall. Do a color walk instead of driving, or park farther away from events. See you out there!
Saturday, Oct. 20:
Saturday, Oct. 27:
Sunday, Oct. 28:
Saturday, Nov. 10:
Saturday, Nov. 24:
Jeff Jackson is a runner, cyclist, and student of Aikido who writes the Fitness at 50 blog. His other interests include history, writing and food (especially coffee, bread and chocolate). He can be reached at jeff@fitnessat50.net.