Posted on
Tue, Jun 1, 2010 : 10:11 a.m.
University of Michigan study finds college kids aren't as nice as they used to be
By Tina Reed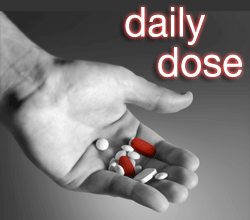 Here's a look at some of the top health news being talked about around the U.S. and the world today:
• A University of Michigan study on the empathy - or lack thereof - of college students shows students have been becoming less able to understand and sympathize with the feelings of others.
The U-M study found that since 2000, college students were less likely to agree with empathetic statements such as "I often have tender, concerned feelings for people less fortunate than me" than students in the late 1970s, the Washington Post reported.
One hypothesis suggests technology and exposure to media might be a factor.
• Researchers believe they may have unlocked one of the secrets to why acupuncture is effective, according to an animal study published in Nature Neuroscience. Reported by the Wall Street Journal, the therapy - which involves carefully puncturing placing needles underneath the skin - may trigger the release of a neurotransmitter chemical called adenosine.
• More evidence says life may get sweeter with age — or at least that people experience more happiness in their life as time passes, the New York Times reported. A survey of more than 340,000 people found happiness in general appeared to increase with age.
Tina Reed covers health and the environment for AnnArbor.com. You can reach her at tinareed@annarbor.com, call her at 734-623-2535 or find her on Twitter @TreedinAA.