Posted on
Wed, Feb 22, 2012 : 10:06 a.m.
What goes on in the Washtenaw County Public Health Department? A lot more than you probably realize
By Washtenaw County Public Health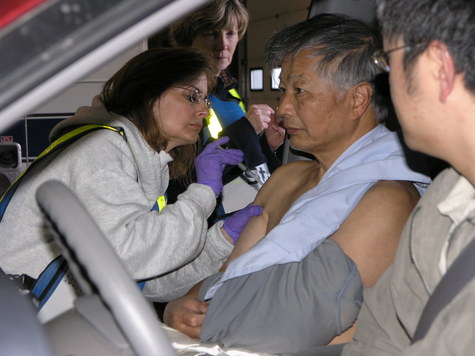 photos courtesy of Washtenaw County Public Healt Dept.
Many of us know the top 10 public health achievements:



Vaccine-preventable diseases


Prevention and control of infectious diseases


Tobacco control


Maternal and infant health


Motor vehicle safety


Cardiovascular disease prevention


Occupational safety


Cancer prevention


Childhood lead poisoning prevention


Public health preparedness and response


However, have you ever wondered what the Washtenaw County Pubilc Health staff do? Here's a small sampling of some of their daily duties:
Angela Parsons, Health Educator:
I inspect facilities that perform "body art" (tattoos, body piercings, permanent cosmetics). I also educate residents on radon and provide radon home testing kits
Sharon Sheldon, Health Promotion/Disease Prevention Manager:
We educate the general population on preventing disease and develop interventions for high risk populations, such as nutrition education for low income individuals.
With community partners, we ensure that data are collected and results are communicated on the health status of Washtenaw County residents
Judy Gwozdek, Immunizations Coordinator:
Our family immunization program provides routine childhood, adolescent and adult vaccines as recommended by the Advisory Committee on Immunization Practices, and as required by Michigan schools.
Our immunization staff oversee 40 local Vaccine for Children (VFC) program providers in their efforts to bring free vaccine to VFC-eligible children.
We also offer Michigan Vaccine Replacement Program (MI-VRP) vaccines to adults that are uninsured or underinsured for vaccines.
Kristen Schweighoefer, Environmental Health Supervisor>
We protect and promote food safety through the inspection and regulation of restaurants, inspection of temporary food vendors, provision of educational materials and investigation of complaints and food-borne illnesses.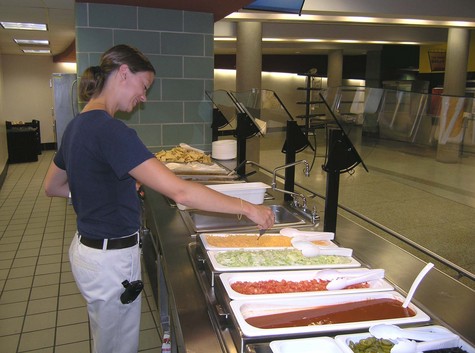 We also protect and promote environmental health through the regulation and inspection of public swimming pools, sampling of public beach water quality, inspection of day care centers, provision of educational materials, and investigation of housing complaints such as mold and bed bugs.
Christina Katka, Supervisor of the Maternal Infant Health Program:
We provide supportive home-based services to pregnant women and infants in Washtenaw County so they can have healthy pregnancies and healthy infants.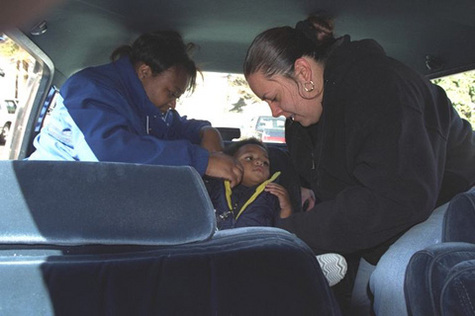 Our services include
but not limited to: answering questions about pregnancy, infant care and family planning; providing referrals to community agencies for childbirth/parenting education, food, baby supplies, clothing and housing; providing education about health problems that could affect your pregnancy and providing support around quitting/decreasing smoking, alcohol or drug use.

Mary McCloud, Public Health Nurse:
I help prevent the spread of communicable diseases through close followup of reportable illnesses, care of the active tuberculosis clients in our community and their contacts, and through our child and adult immunization program.
Leon Moore, Environmental Health Supervisor:
We identify locations where hazardous materials are stored and ensure that they are being used and stored in a manner that reduces their threat to our community.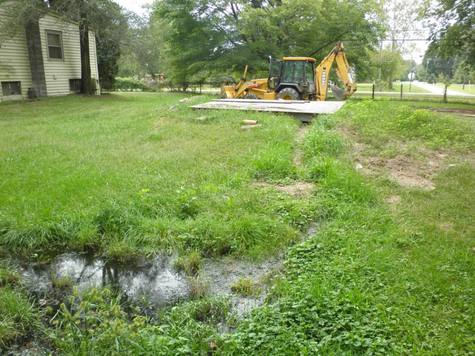 We also protect both drinking water and surface water quality through the regulation of onsite sewage and water supplies; and providing water testing services.
Cindra James, Emergency Preparedness Manager:
The Emergency Preparedness program ensures through planning, training and exercising, that in the event of a public health emergency, the health department stands ready to respond effectively and efficiently in safeguarding the citizens of Washtenaw County's health and well-being.
The Emergency Preparedness program acts as a liaison to local, regional, state, and federal agencies (i.e. healthcare, law enforcement, hazmat, EMS, homeland security) in collaborating and planning for responding to public health emergencies
Adreanne Waller, Epidemiologist:
As medical clinicians address individual health issues, Community Assessment and Epidemiologists perform population-level 'history, physicals, diagnoses and treatment plans' for Washtenaw County residents.
Cathleen Wilczynski, Adult Health Supervisor, NP:
At our adult health clinic we educate and encourage healthy sexual relationships. And if that fails or you come to us after the fact, we counsel, test and treat you for STDs
Beckey Ginbey, WIC Supervisor:
Women Infants and Children (WIC) is a health and nutrition program that helps pregnant women, new mothers, and young children eat well and stay healthy. We also provide nutrition education and counseling and help accessing health care.
This is just a small sampling of what goes on in our Public Health Department. To understand public health more, you need to understand that public health is all around you.