Posted on
Fri, Aug 13, 2010 : 6 a.m.
Smelly dishwasher? Try these tips, including washing it with Tang
By Keith A. Paul
Dear Keith, My dishwasher has a nasty smell after I run it. Does it need to be replaced?
Cindy N., Pittsfield Township
Each Saturday, I walk into the radio station studio and hear the voice of a wise and humble man who spends his time emphatically listening to callers with appliance problems, including the answer to your question. He gives the callers an answer on how to fix a refrigerator and magically turns it into inspirational life improvement stories.
Recently I heard "The Appliance Doctor", Joe Gagnon, respond to a caller who asked about a dishwasher repair. He described how to fix it live on the air then explained to me how we would do the same for his customers while he owned his appliance store. "You would do this," the caller questioned, "but you would forfeit the sale?" Gagnon replied, "If you take care of your customers, they will take care of you and that is how I built my business and how successful companies before me have done it, too."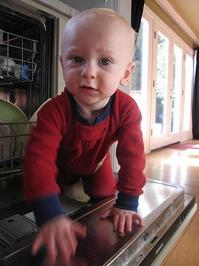 Joe's advice for a smelly dishwasher is:
1. Check the discharge hose from the dishwasher to the garbage disposal ensure that it is clean and positioned properly. Periodically, food can get lodged and block the water discharging causing a backup and a nasty odor. Secondly, the hose should be raised above the dishwasher outlet to ensure proper drainage, similar to an upside down "U". This is to help avoid backfill. I also know this from personal experience. Boy, can it stink up a kitchen in a hurry! 2. Include Tang: Yes, the Tang we drink for breakfast. Take a full 12-ounce jar of Tang and put it in the dishwasher AFTER the second cycle. Typically the first cycle is complete after 5 or 7 minutes and fills with water. The ingredients in Tang cleans the soap scum, the inside impellers and seals the inside surface. Be aware, Tang may discolor your flooring if the dishwasher has a leaky seal. Test a spot beforehand to avoid any discoloring. 3. Use granular detergent: This has far more superior cleaning power than liquid soap. Surprisingly, most of us savvy homeowners put an excessive amount of soap when cleaning. In this case more is not better. Check your manual for details. 4. Filter: Clean or remove the filter, if applicable. Check your owners manual for details on how to clean and how often. Homes with hard water may have to be cleaned more frequently.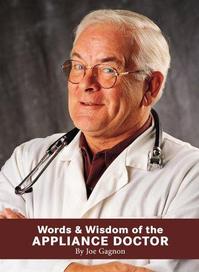 As with any appliance, ensure the unit is unplugged while completing any type of maintenance. Listen to words and wisdom of "The Appliance Doctor Radio Program" on WAAM 1600AM Saturday 8 a.m.-11 a.m.
Paul is a State of Michigan Licensed Builder. Paul serves as President and founding member of Nationally franchised HandyPro Handyman Service, servicing Washtenaw, Wayne and Oakland Counties. Listen to Paul every Saturday at 11:00am on "It's Your Home, Let's Talk About It" WAAM Talk 1600AM. Email questions or comments to kpaul@handypro.com