Posted on
Tue, Jan 17, 2012 : 7 a.m.
University of Michigan Health System seeks $107M expansion in Wayne County
By Kellie Woodhouse
The University of Michigan Health System is looking to expand its clinical services to Wayne County by acquiring a 25-year, multimillion-dollar lease for a 100,000 square-foot building in Livonia.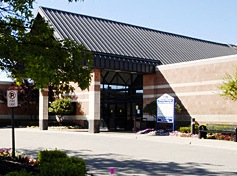 The building, according to a memo to the
University of Michigan Board of Regents
, needs $39 million in improvements, equipment and furniture before UMHS begins operating in it. The rent is approximately $2.7 million per year, or $27.25 square foot, and will increase 5 percent every five years UMHS occupies the building.
The deal will cost at least $107 million over the course of 25 years.
Improvements on the building are set to finish during winter 2014.
The proposed facility is strategically located in the I-275 corridor and is one-half mile from the Livonia Center for Specialty Care, an existing U-M facility located on Haggerty Road.
The board of regents will vote on whether to allow UMHS to execute the lease at their monthly meeting on Thursday.
In the memo, UMHS Executive Vice President for Medical Affairs Ora Pescovitz said the health system's expansion to Wayne County is part of a "strategic plan to attract patients from outside the local market" of Livingston and Washtenaw Counties and to "improve overall market share."
The site, the memo asserts, is well-situated to accommodate future expansion.
The St. Mary Mercy hospital in Livonia currently serves the area and the closest U-M facility outside western Livonia is the Canton Health Center in nearby Canton.
Kellie Woodhouse covers higher education for AnnArbor.com. Reach her at kelliewoodhouse@annarbor.com or 734-623-4602 and follow her on twitter.