Posted on
Thu, May 23, 2013 : 9:51 a.m.
46,730 applications: University of Michigan expects roughly 6,000 freshmen to enroll in the fall
By Kellie Woodhouse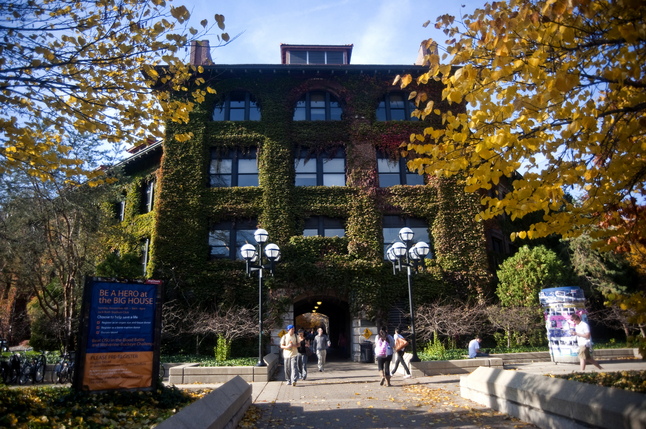 Joe Tobianski | AnnArbor.com
Correction: The figuring representing U-M's acceptance rate has been fixed. U-M accepted approximately 1/3 of applicants.
The University of Michigan received more than 46,730 applications for entry to its 2013 freshman class- and 33 percent of applicants were admitted.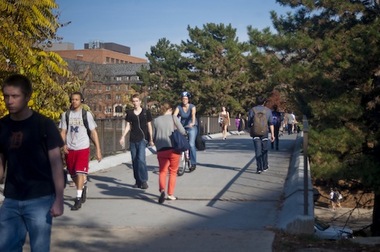 Joseph Tobianski | AnnArbor.com
Of the 15,430 applicants offered admission, roughly 6,450 paid an enrollment deposit, a 42 percent yield rate. U-M expects some who paid the deposit to nonetheless go elsewhere, and is predicting a freshman class with about 6,000 students.
The uptick in applications marks a 10 percent increase over last year, when the school received 42,480 submissions. The year before, in 2011, U-M received 39,570 applications.
The increase is due in part to U-M's growing international profile and also its switch to the Common Application in 2010. The Common Application allows students streamline their college application process and submit near-identical applications to participating schools, provided applicants tailor personal essays for each school.
U-M said this year is the seventh consecutive year the number of applications has broken the previous record.
Final enrollment figures will be available in October.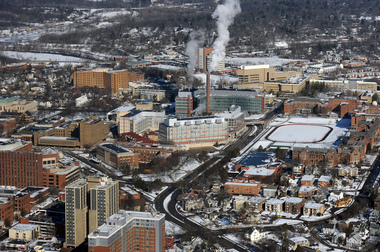 Melanie Maxwell I AnnArbor.com
U-M enrolled about 6,170 freshmen this year, down from roughly 6,250 in 2011 and 6,500 in 2010.
The school's sweet-spot for freshmen enrollment is just under 6,000 students.
"Most of our applicants are qualified to be U-M students. Our job in admissions is to select from this amazing applicant pool the best possible freshman class — students who will flourish at the university and also complement the community as a whole during their years here," Ted Spencer, associate vice provost and executive director of the Office of Undergraduate Admissions, said in a release.
Kellie Woodhouse covers higher education for AnnArbor.com. Reach her at kelliewoodhouse@annarbor.com or 734-623-4602 and follow her on twitter.