Posted on
Tue, Nov 8, 2011 : 9:17 p.m.
Marcia Higgins beats Eric Scheie in 4th Ward race for Ann Arbor City Council
By Ryan J. Stanton
Read Washtenaw County election results here.
With all precincts reporting, Democratic incumbent Marcia Higgins has defeated Republican challenger Eric Scheie in the 4th Ward race for the Ann Arbor City Council.
The vote count is 1,488 to 1,013, giving Higgins 58.8 percent of the vote.
Scheie was one of three Republicans running for seats on council this year, but he was considered by many to be the only with a shot at winning.
Scheie put more than $1,100 of his own money into his campaign and spent that money on signs, leaflets and business cards.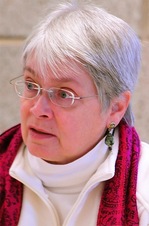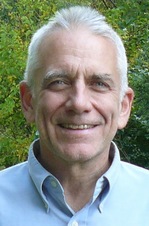 As he was going door-to-door, he said he found many residents feel neglected and unrepresented. He also said he heard complaints the incumbent doesn't return phone calls and he expressed disappointment she didn't participated in a candidate debate.
Higgins, a former Republican who has been on council since 1999, was barely re-elected in November 2005, getting 50.7 percent of the vote against Republican Jim Hood. She won by a mere 51 votes out of 2,700-plus cast.
She was re-elected without opposition in November 2007 and re-elected again in November 2009 with 62.1 percent of the vote against Independent challenger Hatim Elhady, a political newcomer and University of Michigan student.
Higgins has listed her accomplishments as working on issues surrounding the redevelopment of Georgetown Mall, the reconstruction of the Stadium bridges, downtown rezoning and new downtown design guidelines. She also helped halt a proposal to allow football parking in Allmendinger and Frisinger parks.
Scheie, an attorney who also manages properties, moved to Ann Arbor a few years ago with his wife, who is working on a Ph.D. in economics at U-M. He bought a house here and also maintains a residence in California, where he's licensed to practice law.
He and the other Republicans campaigned on a platform of realigning the city's spending priorities on basic services like public safety and infrastructure. They were particularly critical of the deep cuts to police and fire services approved by the incumbents.
They also were critical of the city's spending on public art, though Scheie noted his concern is mainly that the city is diverting dollars away from streets, parks and solid waste millages to the public art program, which he called dishonest and possibly illegal.
Higgins actually brought forward a proposal earlier this year to cut spending on public art in half, but a majority of council members voted it down.
Ryan J. Stanton covers government and politics for AnnArbor.com. Reach him at ryanstanton@annarbor.com or 734-623-2529. You also can follow him on Twitter or subscribe to AnnArbor.com's e-mail newsletters.