Posted on
Sat, Mar 9, 2013 : 5:58 a.m.
6 words to describe race: U-M is first campus in U.S. to join Michele Norris' Race Card Project
By Danielle Arndt
The University of Michigan will welcome award-winning NPR journalist Michele Norris to campus Tuesday to kick off a landmark campaign of her national project on race.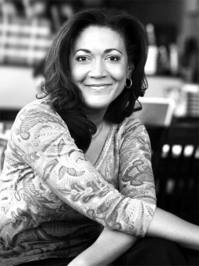 From NPR
Three years ago, Norris launched
The Race Card Project
, an innovative social-issue undertaking with a
Twitter
-like approach. The idea was to help foster a candid dialogue about race and America's racial history, according to her
website
.
Norris asked people across the country to think about their experiences, questions, hopes, dreams, laments or observations about race and identity, her website says. Then, she asked people to distill those thoughts into a single sentence with just six words.
"The submissions are thoughtful, funny, heartbreaking, brave, teeming with anger and shimmering with hope. Some will with make you smile. Others might make you squirm," Norris wrote on her website.
And now U-M students, faculty and staff will have the opportunity to become involved in the dialogue and to lead the way for other campuses nationwide.
Tuesday's kickoff marks the first partnership between the project and an American university. Norris will meet with U-M President Mary Sue Coleman and Coleman's executive officers, who each will submit their own six-word description of race. Norris also will meet with the group of students who will be circulating postcards on campus for their peers to participate in the conversation.
Cards will be distributed to students at U-M's Law School, Michigan Union, Haven Hall and the Diag on central campus, and Pierpont Commons on north campus, according to a news release.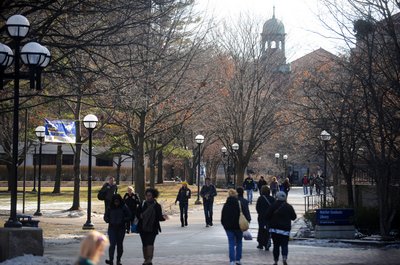 Melanie Maxwell I AnnArbor.com
Norris will return to campus on April 18, when thousands of filled-in race cards will be displayed throughout U-M's Diag. She also will conduct a town-hall forum on race at
Rackham Auditorium
during her April 18 visit.
U-M's participation in the Race Card Project comes amid a semester-long exploration of race coordinated by the College of Literature, Science and the Arts. The theme semester, "Understanding Race Project," examines the many notions of race through a range of public exhibits, performances, lectures, symposia and more than 130 courses in several disciplines designed to explore the concept and implications of race, the news release said.
"The Race Card Project is a compelling and novel approach to gather people's immediate reactions and attitudes about race," said Martha Jones, co-chair of both U-M's Understanding Race Project theme semester and an associate professor of Afroamerican and African studies and history.
"Bringing Michele Norris to campus connects U-M and our work educating students about race into the nonacademic social world where discourse about race might be less formal, but profoundly revealing."
Danielle Arndt covers K-12 education for AnnArbor.com. Follow her on Twitter @DanielleArndt or email her at daniellearndt@annarbor.com.