Posted on
Thu, Feb 16, 2012 : 8:06 a.m.
Asian-American actress featured in controversial Pete Hoekstra ad apologizes
By Cindy Heflin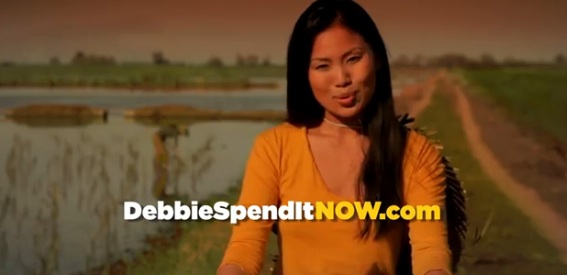 The Asian-American actress featured in a controversial Pete Hoekstra television ad attacking Debbie Stabenow says she regrets participating, the Detroit Free Press reported.
Lisa Chan posted a message on her Facebook page apologizing for "any pain" her appearance in the ad had caused and calling it a mistake, the newspaper reported.
Chan, 21, was featured in the ad riding a bike along what appeared to be a rice paddy and speaking in broken English while she thanked "Debbie Spend It Now" for spending so much U.S. money in China.
Hoekstra, a former U.S. representative from Holland is running to unseat Stabenow.
The ad prompted Washtenaw County Commissioner Alicia Ping to switch her support to Hoekstra's GOP opponent, Clark Durant. Hoekstra took down his Chinese-themed website and put up a new ad after the controversy erupted.