Posted on
Tue, Feb 7, 2012 : 8:07 a.m.
Alicia Ping pulls support from Pete Hoekstra after 'racist' Super Bowl ad
By Cindy Heflin
Republican Washtenaw County Commissioner Alicia Ping is throwing her support behind GOP Senate candidate Pete Hoekstra's rival in the wake of Hoekstra's controversial Super Bowl commercial, Talking Points Memo reports.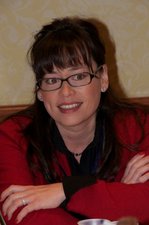 Hoekstra, a former member of the U.S. House of Representatives from Holland, is seeking the Republican nomination for U.S. Senate. Ping, who represents the Saline area on the Board of Commissioners, told TPM she donated money Monday to Clark Durant, Hoekstra's opponent for the nomination and will endorse him if he asks her.
Ping, whose grandparents emigrated from China, called the ad, which featured an Asian woman speaking broken English and thanking U.S. Sen. Debbie Stabenow for spending so much money in China, "offensive and racist."
Ping served on the Saline City Council for 11 years before resigning to become commissioner.
Watch the ad below: