Posted on
Thu, Jul 14, 2011 : 5:56 a.m.
Ann Arbor schools to seek 0.5 mill tax for technology upgrades
By Ben Freed
The Ann Arbor Board of Education decided on Wednesday night to attempt to bolster the district's funding for computers and technology by seeking a new 0.5 mill tax.
The board voted unanimously to direct the superintendent to move forward on writing a millage request that will be brought to Ann Arbor voters on election day in November.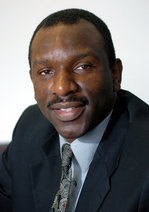 According to
Robert Allen
, deputy superintendent of operations of Ann Arbor Public Schools, the AAPS finished phase one of a complete refresh of the district's hardware in 2009, with the idea that phase two would begin two years later. Having reached that deadline, the district does not have the money to make the necessary upgrades.
"We have the [old] bond money that we used up," Allen said. "We're not allowed to use sinking fund money for technology, so at this time we have to start considering other options in terms of funding technology."
Much of the debate on Wednesday revolved around whether the proposed millage should be Ann Arbor specific or part of a larger county-wide effort.
Christine Stead, a board of education trustee, worried that pulling the trigger too soon could lead to back-lash later from the community.
"I worry that it will be difficult to go back any time in the next year or so to go back to anything else," she said. "We're foregoing an opportunity to go to our community and ask for what we really need. We need education to be funded, and we need to not have to cut programs that are important."
As the evening progressed, support for a millage for the November ballot increased among trustees. According to Allen, the district will need $30.8 million over the next 10 years to offset the cost of replacing outdated technology.
"There is technology that has to be replaced every three years, other hardware has a five-year life, and some things take seven years to break down," he said. "We have to look at it over the longer term to figure out what it's really going to cost."
The details of the bond are still unclear. In order to be on the ballot in November, the board has an August 16th deadline to submit the official wording.
The 0.5 mill request would cost the owner of a $200,000 home assessed at $100,000 an additional $50 per year in taxes.
Most board members agreed that the millage is needed, but were hesitant to go to the voters for an increase in taxes during the economic downturn. Eventually, Dr. Patricia Green, AAPS's new superintendant, summed up the feelings of most board members.
"It will be a big challenge, but the bottom line is, it's right for the district," she said. "Everybody has to roll up their sleeves and work together to make it happen. What isn't a challenge? We're working with children here."
Ben Freed is a summer intern at AnnArbor.com. You can reach him by email at benfreed@annarbor.com or by phone at (734)-623-4674. Follow him on Twitter @BFreedInA2.