Posted on
Tue, Apr 3, 2012 : 5:59 a.m.
City attorney on marijuana dispensaries: 'They're not allowed to operate at all without a license'
By Ryan J. Stanton
Ann Arbor officials heard an outpouring of support Monday night for marijuana dispensaries, including from patients who vouched for the medical benefits of pot.
Meanwhile, City Attorney Stephen Postema declared that dispensaries aren't allowed to operate without a license from the city — and no licenses have been given out yet.
Speaking on the 10 dispensaries awaiting licenses in Ann Arbor, Postema said: "They can't operate right now. They're not allowed to operate at all without a license."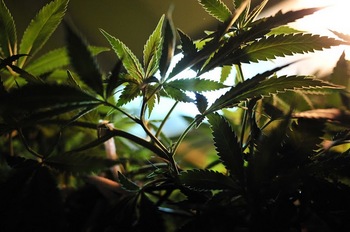 Ryan J. Stanton | AnnArbor.com
The council ultimately voted 6-4 to table a resolution sponsored by Council Member
Sabra Briere
, D-1st Ward. The resolution was intended to direct Postema to halt enforcement activities against dispensaries until the council can tweak its medical marijuana regulations.
Joining Briere in voting against the tabling were Mayor John Hieftje and Council Members Margie Teall, D-4th Ward, and Mike Anglin, D-5th Ward.
Marcia Higgins, D-4th Ward, was absent.
The council also postponed consideration of revisions to the city's medical marijuana licensing ordinance until June 18.
By a 9-1 vote, the council approved a separate resolution directing the Planning Commission to take a closer look at the city's medical marijuana zoning ordinance.
Tony Derezinski, D-2nd Ward, voted no.
Drew Driver, who suffers from a spinal cord injury, told council members Monday night he uses marijuana to combat his muscle spasms, pain and lack of appetite.
"Marijuana provides relief for me. It truly does," said the Gaylord resident, who made the four-hour trip to appear before council in a wheelchair.
Laurel Hufano, a 33-year-old Ann Arborite, said she's come to rely on medical marijuana for her various medical conditions, including arthritis and migraines. She said she also was diagnosed with a rare disease this year that literally translates to "false brain tumor."
"It has the symptoms of a brain tumor but there's nothing to fix. They don't know what causes it. They don't know what cures it," she said.
Hufano said she's been on several medications but they've only caused more problems than they've helped solve.
"I've had no positive response from these pills," she said. "And having a medical marijuana card has made a world of difference in terms of making my daily pain livable. It doesn't cure anything but it makes it livable, and dispensaries are all important because I need a safe place that I can trust, that I can access easily, and a place that's accountable to us as patients."
Hufano said the dispensary that she goes to has given her more knowledge and better care than she's received at many doctor's offices.
The city's medical marijuana licensing board has been at odds with Postema on what to do about dispensaries in Ann Arbor. The board claims it's trying to license dispensaries while Postema is aggressively trying to shut them down.
But a number of dispensaries are still operating in Ann Arbor, even without a license.
Postema acknowledged Monday night that his office is heavily scrutinizing dispensaries, but he said that's only because the city's ordinances require dispensaries to be in compliance with the Michigan Medical Marihuana Act in order to get a license from the city.
The city attorney's office recently sent dispensary owners letters asking them to reveal detailed information about their business models as part of the license application process.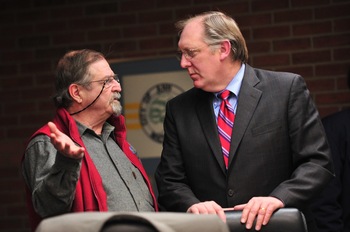 Ryan J. Stanton | AnnArbor.com
"They have to be in compliance with state law. That's as simple as that," said Postema, who believes the sale of medical marijuana at dispensaries is illegal under state law. "We need to find the basic information about their business model."
Postema said dispensaries need to be able to come to the City Council and say, "This is how we're compliant with state law."
"The fact that the medical marijuana licensing board somehow took offense to this, that's just because they're operating in a different realm in some ways than what I'm being asked to do, so there's nothing surprising there," he told council members.
Jamie Lowell, co-founder of 3rd Coast Compassion Center in Ypsilanti, spoke on behalf of the Michigan Association of Compassion Centers at Monday's meeting.
He urged council members to wait out pending legislation in Lansing, as well as a decision on dispensaries that's yet to be made by the Michigan Supreme Court.
Lowell said lawmakers are actively working on a legislative solution. Later this month, he said, there will be a presentation to House representatives on a local option bill to allow municipalities to choose whether to embrace commercial medical marijuana activity.
"Some of the representatives backing the bill are part of the bipartisan medical marijuana work group in the House," he said. "This bill appears to have a great amount of bipartisan support and only requires a simple majority to pass, as opposed to the super-majority needed to change the Michigan Medical Marihuana Act, so we believe that it is quite viable."
Lowell said the new bill is expected to be introduced soon after its presentation to the other representatives this month.
Multiple speakers at Monday's meeting took shots at Attorney General Bill Schuette, who is staunchly opposed to medical marijuana dispensaries.
Going off a Michigan Court of Appeals ruling in the case of People v. McQueen last August, Schuette has argued the Michigan Medical Marihuana Act does not authorize dispensaries and he has supported efforts by prosecutors and local governments to shut down dispensaries.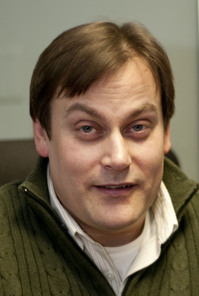 Tom Perkins | For AnnArbor.com
Lowell reminded Ann Arbor officials that the state Supreme Court has decided to hear an appeal in the case of People v. McQueen. His group plans to file an amicus brief.
He said last year's Court of Appeals ruling has only caused more confusion and disagreement as to how dispensaries can operate and what a municipality can and can't do.
Ann Arbor resident Luis Vazquez said he thinks the city attorney is spending too much time and taxpayer money on enforcement against medical marijuana dispensaries.
"The city attorney should not be using my taxpayer dollars to support the misguided and blatantly political actions of the state's attorney general," he said.
Vazquez called for the City Council to place a measure on the November ballot to amend the city charter so that the use or consumption of one ounce or less of usable marijuana by adults 21 years or older is the lowest priority of police officers.
Farmington Hills-based physician Mitchell Elkiss told council members he's watched the evolving science of cannabinoids over the years and he fully supports medical pot.
A member of the OM of Medicine dispensary in Ann Arbor, he spoke of the professionalism of dispensaries and said it's important to have a place that's safe and reliable.
"One of the things that I think distinguishes a dispensary from a single caregiver is that they can offer a variety," he said. "They can offer different strains of medicine. They can offer edibles, tinctures, and other vehicles for ingesting the therapeutic chemicals without having to smoke it."
Nancy Wright Maxwell, who said she's been a Washtenaw County resident for 30 years, told council members edible cannabis products available at local dispensaries are a great pain reliever for her after many years as an athlete.
She said she doesn't consider Vicodin a reliable option, nor is it good for her liver, and she doesn't want to smoke or grow marijuana. She just wants a safe place where she can stop in and pick up some edibles to take the edge off when she needs them.
"It's the 21st century. Here we are," she said. "We're in Ann Arbor, one of the most amazing places in the world to live, and can't we be part of the cutting edge of having the model in which this can move forward and really help people?"
Toward the end of a lengthy discussion Monday night, Mayor Hieftje lamented the fact that the council has spent so much time debating medical marijuana over the past two years.
"I don't want to spend any more time on this than we need to," he said. "We've spent way too much time on this issue for what it should have warranted and I lay that at the feet of the Legislature in Lansing because they have totally dropped the ball and failed to provide consistent guidelines for the local governments."
Council Member Carsten Hohnke, D-5th Ward, agreed with the mayor that it would help the city to get some clarification from the Legislature on how to proceed.
Ryan J. Stanton covers government and politics for AnnArbor.com. Reach him at ryanstanton@annarbor.com or 734-623-2529. You also can follow him on Twitter or subscribe to AnnArbor.com's email newsletters.