Posted on
Wed, Jan 18, 2012 : 5:59 a.m.
Ann Arbor City Council members express hesitation about vehicle idling ordinance
By Ryan J. Stanton
Ann Arbor City Council members expressed hesitations Tuesday night about implementing an ordinance banning the unnecessary idling of automobiles in the city.
But it's still under consideration.
Council members agreed reducing idling could improve the community's health, but some believe simple education might be enough to change behavior.
"I think the education is fine," said Council Member Jane Lumm, an Independent who represents the 2nd Ward. "Enforcement is an entirely different matter."
Council members heard from Matt Naud, the city's environmental coordinator, and two members of the city's Environmental Commission during a special work session.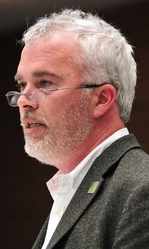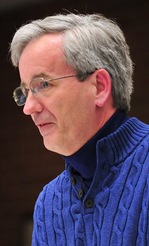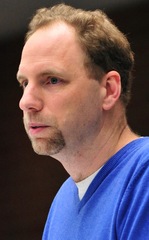 The ordinance would make a $100 ticket the minimum punishment for a driver who leaves a vehicle running while unoccupied for any amount of time or running for five minutes while occupied. For commercial vehicles, that minimum fine increases to $500.
The ordinance, which is being recommended by the Environmental Commission, is intended to reduce unnecessary idling from internal combustion engines of all types.
"So that's heavy-duty vehicles, trucks, light-duty vehicles, regular passenger vehicles, and also small engines, lawnmowers, things like that," Naud said. "Generators at a construction site — it's another area that we've seen a number of complaints."
Naud said there are many problematic examples in Ann Arbor ranging from delivery trucks idling in front of businesses to parents idling in front of schools waiting for their children.
"Many communities have developed idling ordinances as a tool that they have — to deal with unnecessary idling in their communities," Naud said. "The state of Michigan actually has a bill before them right now regulating idling. It's unclear where that's going to go."
Naud said the city's Environmental Commission is lucky to have two members — John German and John Koupal — who are experts in air quality issues. They both testified before council.
German, a former Chrysler powertrain engineer, worked at the U.S. Environmental Protection Agency and spent 13 years writing regulations for vehicles and conducting research.
He also spent 11 years at Honda where he was a liaison between the automaker's research and development professionals in Japan and operations in the U.S. For the past few years, he has worked for the International Council on Clean Transportation.
"Idling is something that's coming up recently as an issue," German said. "It's never really been an issue before.
"Part of that," German continued, "is because of the huge benefits that society has from mobility and the high value people put on it — to the extent that we've been willing to put up with the safety impacts, congestion, air pollution and all of that."
German stressed the ordinance isn't aimed at curbing idling by vehicles that are in traffic or stopped at red lights. It's when they're parked and don't need to be running.
It used to be the case that vehicles were not all that easy to restart, German said, and so a certain amount of idling was better than shutting off the engine and restarting.
It also used to be the case that starting a car and then immediately driving off in cold weather could damage the engine, he said.
Engines today are very different, German said, noting the computer controls and sensors allow them to restart almost instantly and with no additional fuel.
"So even if you can shut the engine off for just 10 or 15 seconds, you will actually save fuel," he said, surprising some council members with that statement.
"So there's a lot of legacy reasons why people think that they need to idle, but none of them are really valid anymore," he said.
And then there are the emission impacts from the idling. For gasoline vehicles, German said, one of them is benzene, which evaporates into the air and causes cancer.
Naud described some of the worst idling scenarios.
"The worst emissions for a regular passenger car is if it's under 50 degrees, and that first start and idle — exactly what you want to do in the winter time," he said. "You know, you walk out, start your car, leave it for 15 minutes. It's the worst emissions you can get."
Koupal, an air quality expert who has worked at the EPA for two decades and worked for Nissan, also addressed council members.
"I'm here not representing the EPA tonight, but representing the breathers of our community, and also the parents of breathers," he said.
Koupal said he has spent his career working on vehicle regulations and technology, including estimating emission impacts on health and air quality.
"Fundamentally, this is a health issue," he said. "There are a lot of benefits from reducing idling, and again, we're talking unnecessary idling."
Trucks are part of the problem, Koupal said, but the larger problem is normal passenger vehicles, which he called a "major contributor of the air toxics that we're seeing."
He said elevated levels of benzene are being found in the air at schools across the country because of parents idling while waiting to pick up their children.
"As part of Denver's anti-idling program, they put together an estimate that said one minute of exposure to vehicle exhaust gives you the same carbon monoxide exposure as smoking three packs of cigarettes," Koupal said.
The Washtenaw Area Transportation Study estimates there are 440,000 passenger vehicle trips per day in Ann Arbor, on top of 22,000 heavy truck trips and nearly 2,000 bus trips.
Assuming 10 percent of the passenger vehicles are idling 10 minutes per trip, Koupal said that's 15,255 grams of carbon monoxide per day being emitted into the air, along with 889 grams of volatile organic compounds. He said that's far worse than heavy trucks and buses.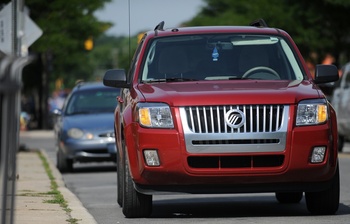 Angela Cesere | AnnArbor.com
The proposed idling ban traces its roots back to
July 2004 when the council passed a resolution
directing city staff to come back with language for an ordinance.
"So this has been in the works for nearly a decade," Council Member Sabra Briere, D-1st Ward, said at Tuesday's meeting.
Briere asked Naud how much outreach there has been to Ann Arbor Public Schools about the issue. Naud said originally there were a lot of talks, and the schools were supportive, but it's been a number of years since he's talked with any school officials about it.
Briere said one of her concerns has to do with the city's ability to change people's behavior, and the most effective way to do that.
"This ordinance is based on enforcing that change," she said. "But, of course, I think we need to do more on the education up front, rather than as part of passing the ordinance."
Council Member Marcia Higgins, D-4th Ward, said it's seems unclear how the city would enforce an idling ordinance. She asked whether it would be complaint-driven, meaning residents would have to complain about neighbors idling in their driveways.
She also wondered what the city would do at drive-throughs.
Higgins said educating school students about the dangers of idling might go a long way in terms of encouraging adults to get on board.
"When kids started recycling in school, now you have all those little people in your home chastising you if you're not throwing something in the correct container," she said.
"So I'd also like to see if we could partner with the schools to help them help educate their parents," she said. "Because we all know that if you have that little person sitting in the back seat going 'you should shut the car off,' you're going to want to do that."
Naud said it's always been assumed that public education was going to be a significant component of any effort to reduce idling in the city.
He said there's quite a bit of unnecessary idling by trucks in loading zones in the downtown and the city anticipates needing to buy a number of anti-idling signs for those locations.
Lumm and Briere asked Naud to bring back more information on the budgetary impact of implementing an idling ordinance, including what it would take to enforce it.
Council Member Margie Teall, D-4th Ward, agreed education is a great way to get people to reduce idling, but she believes an ordinance is needed, too.
"An ordinance is a great tool to kind of give a backbone to the concept itself," she said. "And education, while it's a great way to bring people up to speed about the effects of idling, I think sometimes you need to have just the threat in the back of one's mind that we value this."
Council Members Carsten Hohnke, D-5th Ward; Mike Anglin, D-5th Ward; and Stephen Kunselman, D-3rd Ward, were absent.
Ryan J. Stanton covers government and politics for AnnArbor.com. Reach him at ryanstanton@annarbor.com or 734-623-2529. You also can follow him on Twitter or subscribe to AnnArbor.com's email newsletters.