Posted on
Sat, Jul 10, 2010 : 6:03 a.m.
Ann Arbor lung transplant patient to take advantage of second chance at U.S. Transplant Games
By Tina Reed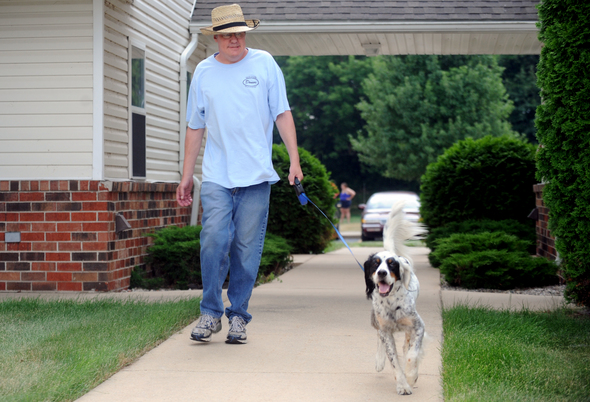 Melanie Maxwell I AnnArbor.com
As far as John Gundrum is concerned, he has two birthdays. His first was more than 52 years ago.
And his second?
That was two years ago, one day in September when he got the call telling him doctors found a pair of lungs to replace his own diseased pair. He'd once been a robust man and owner of a local roofing company, but developed severe emphysema that made it impossible for him to even climb a ladder.
"You appreciate life like you wouldn't believe," Gundrum said. "A lot of stuff just isn't important anymore, but little stuff is important like seeing my little nephews."
At the end of the month, Gundrum plans to join about 1,500 other organ transplant recipients from around the country in Wisconsin for the U.S. Transplant Games.
Sponsored by the National Kidney Foundation, the weeklong event features athletic competitions between organ transplant recipients. In the last games held in 2008, more than 1,300 athletes and more than 5,700 families of organ donors or other supporters attended.
"The big draw is a lot of participants want to show the success of organ donation and that, after going through something like that, it's possible to perform successfully and live healthy productive lives," said Michael Steigmeyer, spokesman for the National Kidney Foundation Michigan.
For Gundrum, life before the lung transplant meant he was constantly hooked to an oxygen tank by a 50-foot long tether. Doctors believed he'd developed his lung disease from the years since his childhood spent stirring and breathing in roofing tar in the family business. He had a severe case, and his options were limited, they said.
He visited the hospital at least 18 times in about two years, including one late summer afternoon in 2008 when he'd been enjoying a fishing trip with his nephew and friend, Jeff Eisele.
They were on the pontoon boat when Gundrum realized he was running short on oxygen. By the time they were able to dock and Gundrum had begun walking to shore, he was completely out of breath and fearful for his life. "It was a real eye opener to how bad his lungs were, Eisele said. "Looking back, he could have lost his life."
Finally, in September 2008, Gundrum received the call on his cell phone telling him the hospital had a pair of lungs that might work for a transplant for him. "Are you ready?" he was asked. 
Hours later, official word came that Gundrum would be getting new lungs. "I let out a cheer and the next thing I knew it was Sunday afternoon. I woke up to a nurse yelling 'Breathe!' I got my lungs."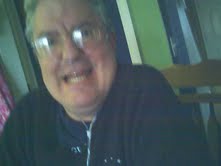 Courtesy photo
For Gundrum, it was life changing. He'd been unable to work and had to close the business in 2005, but had been volunteering and participating in a support group for people who needed transplants. After, he said he felt a renewed sense to help others, particularly those who are still waiting for organ donations.
"I feel like I owe something," Gundrum said. "I'd be pretty selfish if I got my lung transplant and didn't give back."
The change has been noticeable to Jeff Eisele and his wife, Brenda, who cared for him after his surgery. 
"It's amazing to see the transformation in him with how he approaches life. He's really taken to giving back to people more than he ever did," said Jeff Eisele. "I am a registered donor as a result of John. That's an example of what John has done."
Gundrum is not the exception among organ transplant recipients - rather, he's closer to the rule for many, said Gift of Life Michigan spokeswoman Jennifer Tislerics.
"They are so appreciative of that second chance and go off to do amazing things for their families and communities," Tislerics said. "They do not take a single moment for granted."
Annually, 25,000 people get organ transplants, and about 6,000 people die waiting for a transplant.
In Michigan, about 3,000 people are waiting for transplants. Gift of Life Michigan has been among groups lobbying for a Michigan law that would require the state to explicitly ask drivers at Secretary of State offices whether they want to be on the state's donor registry.
"Right now, we rank 42nd in the nation for drivers who are registered organ donors," Tislerics said. "That weighs heavily on the minds of people who are still waiting for transplants."
Tina Reed covers health and the environment for AnnArbor.com. You can reach her at tinareed@annarbor.com, call her at 734-623-2535 or find her on Twitter @TreedinAA.