Posted on
Mon, Apr 9, 2012 : 5:58 a.m.
Ann Arbor officials will ask voters to renew city's park millage in November
By Ryan J. Stanton
The quest to renew Ann Arbor's parks maintenance and capital improvement millage has begun and city officials are getting the word out far in advance of the Nov. 6 election.
The city has launched a new section on its web site at www.a2gov.org/parksmillage, which is devoted to the upcoming expiration of the millage and the renewal vote.
The parks millage is a six-year property tax levy of 1.1 mills that was last approved by Ann Arbor voters with 60 percent of the vote in November 2006.
The millage expires later this year.
According to information provided by Parks Manager Colin Smith at a recent Ann Arbor City Council work session, the millage costs the average homeowner $117 a year. That's using the city's median home value of $213,000.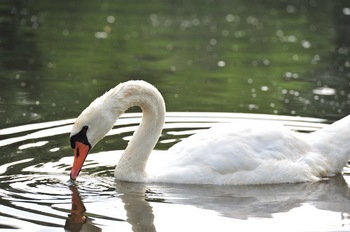 Ryan J. Stanton | AnnArbor.com
The new web page provides background on millage-funded activities and a variety of other resources, including fact sheets and related meeting footage links.
The city's Park Advisory Commission and parks and recreation staff are inviting members of the community to attend any one of a series of public meetings to discuss the millage.
At each meeting, a presentation will be given that provides a short background on how the millage is used by the city's park system, an explanation of how the park system is funded, and information regarding the proposed millage renewal process.
The following meetings are scheduled:
Monday, April 9, 6:30-7:30 p.m. — Ann Arbor Senior Center, 1320 Baldwin Ave.
Wednesday, April 11, 6:30-7:30 p.m. — Cobblestone Farm, 2781 Packard Road
Monday, April 23, 6:30-7:30 p.m. — Leslie Science & Nature Center, 1831 Traver Road
Thursday, April 26, 6:30-7:30 — Ann Arbor Public Library Traverwood Branch, 3333 Traverwood Drive
The millage generates about $5 million in revenue each year. According to data provided by the city, between 60 percent and 80 percent of the annual millage funds support city park maintenance activities, including forestry and horticulture, natural area preservation, park operations, park equipment repairs and park security.
Between 20 percent and 40 percent of the annual millage funds support capital improvements in the following areas: active parks; forestry and horticulture; historic preservation; neighborhood parks and urban plazas; pathways, trails, boardwalks, greenways and the Huron River watershed; recreation facilities; and park equipment acquisitions.
Some of the money (about $70,000 in the last four years) also is channeled to the city's public art program to pay for projects such as the sculptures installed in West Park.
City officials say residents unable to attend any of the public meetings are welcome to email their thoughts to a2parks@a2gov.org.
The city's Park Advisory Commission is expected to hold a public hearing on the millage renewal on April 17 and later make a recommendation to the City Council, which must vote to put the millage renewal on the November ballot.
The city's parks millage is one of nine separate property taxes the city levies, including 6.17 mills for general operations, 2.06 mills for employee benefits, 2.47 mills for refuse collection, 2.06 mills for public transit, 1.99 mills for street repairs, 0.48 mills for open space and parkland preservation, 0.15 mills for debt service and 0.125 mills for sidewalks.
Added up, that's about 16.6 mills worth of taxes levied by the city, which costs the average homeowner in Ann Arbor nearly $1,800 a year. That represents about a third of the taxes levied in Ann Arbor — about two-thirds of every property owner's tax payments go to other entities, including schools, the county, libraries and Washtenaw Community College.
Ryan J. Stanton covers government and politics for AnnArbor.com. Reach him at ryanstanton@annarbor.com or 734-623-2529. You also can follow him on Twitter or subscribe to AnnArbor.com's email newsletters.