Posted on
Thu, Jan 19, 2012 : 12:56 p.m.
Ann Arbor school board rejects time limits
By Danielle Arndt
A discussion among members of the Ann Arbor school board pertaining to time limits at meetings died on the table Wednesday when no action was taken.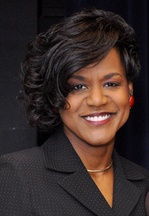 The members were largely in consensus that the current practice of "as long as it takes" works well for them and is in the best interest of the district.
Trustee Simone Lightfoot said the discussions the group has are thorough and on important subjects.
"We have a loaded agenda and I believe it's going to be even more loaded as we take on the challenges of the budget," she said. "I honestly don't see a lot of fat here."
Trustee Irene Patalan said each person is passionate about his or her duties as a board member and that can at times add to the length of discussions. But she agreed with previous statements made about having more self-discipline.
Trustee Andy Thomas was the only board member in favor of establishing a set of guidelines, not time limits, but more "codes of conduct" to eliminate some of the "redundancies" that often plague the lengthier discussions, he said. However, he was outnumbered.
To read more about the topic of meeting time limits, read this previous story: WITH POLL: Ann Arbor school board to discuss time limits at organizational meeting.
Staff reporter Danielle Arndt covers K-12 education for AnnArbor.com. Follow her on Twitter @DanielleArndt or email her at daniellearndt@annarbor.com.