Posted on
Tue, Feb 7, 2012 : 1:29 p.m.
Ann Arbor staff recommends denial for high-rise rezoning on South University
By Paula Gardner
The city's planning department is recommending denial for a rezoning request at 1320 South University, next to the Landmark high-rise now under development next door.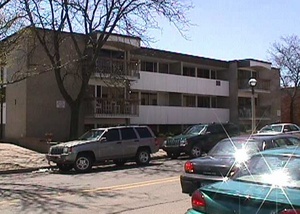 City of Ann Arbor
The Ann Arbor Planning Commission will consider the request at 7 p.m. Tuesday, according to its agenda.
The 0.82-acre property now has a 2.5-story student apartment building on it. It's owned by Philip Sotiroff of 1320 South University Ltd.
Douglas Sotiroff asked the city last fall to rezone the parcel from a D2 district, downtown interface, to D1, downtown core.
Along with the rezoning, an area plan was submitted outlining a possible site plan of a building from 10-14 stories, or up to 145 feet tall, for the location.
Existing zoning would allow a building height on the property of up to 60 feet. The adjacent Landmark building, scheduled to open by fall, is 14 stories.
The denial is based on several reasons listed on the staff report. They include: No evidence of zoning error; no change in municipal policy for the area; no change for the property since it was rezoned in 2009.
"Further staff finds that the proposed rezoning is not in keeping with the master plan recommendation for the subject site and the proposed rezoning does not meet the Zoning Ordinance's intent of maintaining a sound, stable and desirable development within the City," according to the report.
Download a copy of the staff report.