Posted on
Mon, Jan 9, 2012 : 5:56 a.m.
Ann Arbor schools to seek $1.4 million in Medicaid funds
By Danielle Arndt
Ann Arbor Public Schools Superintendent Patricia Green plans to recover at least $1.4 million in Medicaid reimbursement money owed to the district in an effort to close a yawning budget gap.
Green said Medicaid reimbursement dollars are unrestricted general fund dollars that school districts receive for health, psychological and instructional special education services they have provided.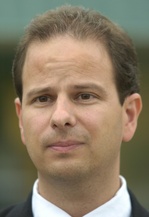 "In each of my previous districts, I have significantly increased, by millions of dollars, the Medicaid reimbursement," Green said. "A lot of people don't recognize how significant that (money) is because it's unrestricted."
The Washtenaw Intermediate School District currently holds Ann Arbor's $1.4 million, along with the reimbursement funds of other districts in the county, in a separate bank account. The $1.4 million was accumulated from the 2008-2009, 2009-2010 and 2010-2011 school years.
WISD Superintendent Scott Menzel said the issue has been resolved and any district wishing to receive its share of the reimbursement money can file a request.
"My premise was this: It's general fund money; it should come under the purview of the Board of Education," Green said. "Other jurisdictions chose to leave it there; I chose to bring it back. That's money that can go and offset anything that would be a reduction (in the budget) because it's general fund money. And that's huge."
Willow Run Community Schools is the only other district in the county that has requested its funding from 2008 to the present. Ann Arbor is facing a $14-million budget shortfall, while Willow Run is likely $1.2 million in the hole.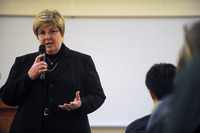 Green added it would be up to the board to determine what to do with the money.
The federal government funnels each individual district's Medicaid reimbursement dollars through the school's ISD, Menzel said.
It is the district's responsibility to submit the proper paperwork and documentation of services to receive its share of federal dollars, he added. A district's share may vary from year to year based on the hours of services it logs.
Menzel described how, around 2003, discussion began about Michigan's Medicaid reimbursement collection process.
"The feds did not agree with the methodology we were using to collect," he said. "They thought they overpaid us, so there was talk they'd have to do some backcasting."
Backcasting would have meant the government re-collected money from each school district after the ISD had distributed it. In an effort to prevent that confusion, county superintendents agreed to leave the money in the ISD's account, Menzel said.
"It was a conservative approach to ensure no district was going to be put in the position where they would have to pay back funds," he said.
The federal government changed the way it issued Medicaid reimbursements in 2008, Menzel said.
About a year ago, several local superintendents met and discussed using the reimbursement money in the ISD's account toward a common software system for human resources and business services throughout the county.
That way, Washtenaw school districts could share administrative, accounts payable and payroll services, helping to streamline these processes and save money. The software could potentially allow struggling districts to cut administrative staff, saving more money for children, Menzel described.
He said the WISD is "very close" to issuing a request for proposals to determine the best software product for its purposes. He anticipated the ISD would do so in January.
Ann Arbor, Willow Run and any other district that might request their shares can opt into the common software system in other ways.
"They could have other resources already dedicated to the shared platform, many may not request all (of their reimbursement money), or they could request what's currently in the bank and intend to use their dollars from the adjusted figure to cover the cost of participating in the shared software," Menzel said.
The total countywide reimbursement for both 2008-2009 and 2010-2011 was about $1.9 million, whereas in 2009-2010 it was $220,000. He said the ISD soon will receive an adjustment that he expects will put the total closer to $1.9 million.
So Ann Arbor Public Schools' total Medicaid reimbursement for 2008-2011 should be greater than $1.4 million.
Staff reporter Danielle Arndt covers K-12 education for AnnArbor.com. Follow her on Twitter @DanielleArndt or email her at daniellearndt@annarbor.com.