Posted on
Wed, Sep 4, 2013 : 10:15 a.m.
AnnArbor.com moving to MLive.com on Sept. 12
By AnnArbor.com Staff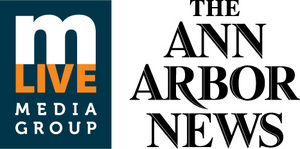 AnnArbor.com content will move to the
MLive.com
online and mobile news platforms on Sept. 12, and AnnArbor.com will shut down after four years as a standalone website.
Along with that change, the twice-weekly AnnArbor.com print publication will be rebranded as The Ann Arbor News.
The moves were announced Sept. 4 by Dan Gaydou, president of MLive Media Group. AnnArbor.com has been a part of MLive Media Group since the latter company launched in February 2012.
"Integrating Ann Arbor with its other media properties across the state enables MLive Media Group to leverage our unified strengths, ultimately offering readers a better news experience, both online and in print," said Gaydou.
The integration reduces duplication across both AnnArbor.com and MLive.com, which maintains an Ann Arbor presence on all of its news channels due to stories that have been redirected from AnnArbor.com.
The sites operate separate content management and commenting platforms, creating parallel workflows, company officials said.
While the change reduces duplication, it won't alter the Ann Arbor editorial focus on local news, Gaydou said.
"AnnArbor.com created a dialogue with readers, and helped us learn a lot about the news that matters most to our community," he said. "Most importantly, our Ann Arbor experience affirmed that local news is the foundation of our organization and all of MLive Media Group benefits from this insight."
MLive Media Group was formed in 2012 by combining the Advance properties in Michigan: AnnArbor.com and seven other print publications, along with MLive.com. At the same time, the company expanded its two digital markets that did not publish daily newspapers: Detroit and Lansing.
The existing staff at AnnArbor.com will remain employees of MLive Media Group Gaydou said.
In 2013, MLive Media Group reached more than 4 million online users per month, according to company data.
AnnArbor.com was launched in July 2009 by Advance Publications, which announced in March 2009 that it would close The Ann Arbor News on July 23 of that year.
The move made Ann Arbor one of the first cities in the U.S. to lose its daily newspaper in favor of a digital model. Yet, within a year, the site's traffic - when combined with MLive.com - made it the top newspaper website in the U.S. with the greatest local market reach. It also showed four consecutive years of audience growth, according to company data from Omniture SiteCatalyst. As of 2013, the two websites' traffic in Ann Arbor reached 54.9 percent of the market, according to national data.
At the time of the newspaper's closing, then-publisher Laurel Champion told employees that The News - which had published daily in Ann Arbor for 174 years - could not sustain its seven-day print business model.
The News employed 272 at its downtown headquarters and Pittsfield Township printing plant. That print operation now operates as a separate business unit, Ann Arbor Offset.
Daily circulation at the time the newspaper closed was 45,000. Circulation figures for AnnArbor.com as of March 31 are 26,648 daily, 32,571 Sunday, according to the Alliance for Audited Media.
Editorial content from the Ann Arbor staff will be posted on both AnnArbor.com and MLive.com through Sept. 11, officials said. New stories will be available only on MLive as of Sept. 12.
With the switch to MLive.com, former AnnArbor.com readers will be able to use MLive.com's responsive tablet and mobile device platforms. AnnArbor.com never developed an app, but MLive.com offers a flexible platform designed to adjust to any screen on any device, including mobile.
"MLive Media Group has adopted AnnArbor.com's best practices, such as prioritizing the top, local news of the day. This integration allows us to deliver MLive's best practices, including advanced mobile technology, to our readers in Ann Arbor," said Champion, now general manager of southeast Michigan for MLive Media Group.
Meanwhile, the new iteration of The Ann Arbor News will be delivered twice a week, on Thursday and Sunday. The newspaper was included in a company-wide print redesign to highlight local content, Gaydou said. That effort also rolls out on Sept. 12.
MLive.com, founded in 1997, was based in Ann Arbor. Prior to the formation of MLive Media Group it contained content from Advance's eight newspapers in Michigan, including the Ann Arbor News.
Get answers to your questions about the AnnArbor.com transition
Letter to readers: AnnArbor.com is transitioning to MLive.com