Posted on
Tue, Jan 24, 2012 : 10:05 a.m.
At Roberto Clemente, student overcomes family violence to set sights on college
By Cindy Heflin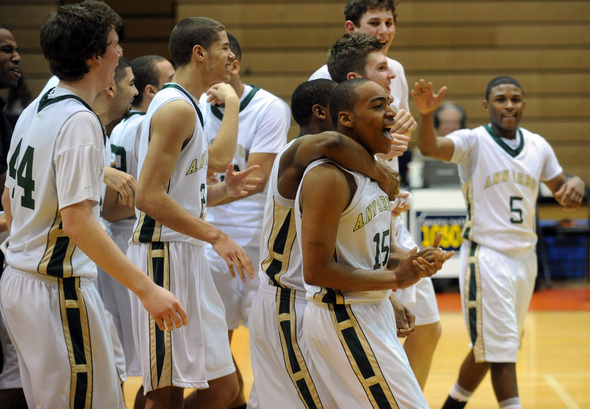 AnnArbor.com file photo
The accomplishments of Ann Arbor's Roberto Clemente School and its principal,
Ben Edmondson
, got some attention in today's Detroit Free Press.
The newspaper chronicles the struggles of Roberto Clemente student Marcus Buggs, who, at the age of 9, saw his father shot to death and whose mom is serving a prison sentence for a stabbing.
But Marcus, with the help of Edmondson and others at Clemente, is on track to graduate this spring, and making plans to go to college. Marcus is also a reserve guard on the Huron High School basketball team.
Clemente prides itself on its graduation rate and its success in preparing formerly struggling students for college
You can read more about Marcus and Roberto Clemente's success story in these AnnArbor.com articles: