Posted on
Tue, Feb 21, 2012 : 2 p.m.
Ave Maria University suing over federal health care contraception rule
By Julie Baker
Ave Maria University, a Florida-based Catholic institution founded by Domino's Pizza creator Tom Monaghan, is suing over President Barack Obama's law that requires contraception coverage in employers' health care plans, Fort Myers television station NBC2 reported.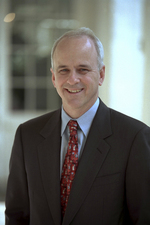 "The federal government has no right to coerce the university into funding contraceptive services that include abortion-inducing drugs and sterilization, in the health plan we offer our employees," university President
Jim Towey
said in a news release. "Under the federal mandate Ave Maria University would be paying for these drugs if we complied with the law. So we will not. We are prepared to discontinue our health plan and pay the $2,000 per employee, per year fine rather than comply with an unjust, immoral mandate in violation of our rights of conscience."
The Becket Fund for Religious Liberty filed suit Tuesday morning on behalf of the Naples, Fla.-based university. Ave Maria is seeking declaratory and injunctive relief from a federal court in Florida, because the U.S. Department of Health and Human Services demands the university offer health plan services that undermine its firmly-held religious convictions, a news release said.
Towey said the university will still have to pay for the contraceptives, despite the compromise made for Christian institutions that says insurance companies will cover the cost, according to the NBC2 report. "There's no free birth control," he said.
Monaghan founded Ave Maria in Florida in 2003 after Ann Arbor Township planners rejected Monaghan's plans to move the college to Domino's Farms from Ypsilanti and start the university there. In 2006, Ave Maria College in Ypsilanti was closed and joined with the Florida campus.
See a video of university President Jim Towey speaking below.