Posted on
Sun, Feb 5, 2012 : 4:40 p.m.
Best Bets: What's going on this week in the Ann Arbor area
By Ann Dwyer
FILM
See "Martin Bandyke's Moving Pictures" at the Michigan Theater on Monday. 7 p.m. This is a 13-week film series curated by Bandyke that will feature a selection of music-oriented films. This week, see "The Anatomy of Vince Guaraldi." $10/ general admission; $8/students, seniors and children under 12. The Michigan is at 603 E. Liberty St., Ann Arbor. 734-668-8397.
BOOKS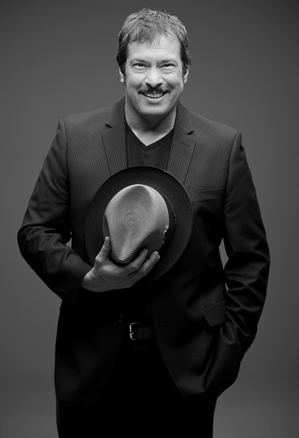 Author Jeffrey Zaslow will be at Nicola's Books on Tuesday to discuss his new book. 6 p.m. In "The Magic Room: A Story About the Love We Wish For Our Daughters," Zaslow takes readers to a multi-generational family owned small-town bridal shop in Fowler, Mich. to explore the emotional lives of women in the 21st century. Free. Nicola's is at 2513 Jackson Road, Ann Arbor. 734-662-0600.
MUSIC
Love music? Come out to a "Rob Reinhart/WDET Listening Party," at the Arbor Brewing Company on Tuesday. 7 to 10 p.m. Submit your song ideas to the Discussion Board on the Facebook page. After listening and reviewing the songs at ABC, the top rated songs will be featured on the ADEM radio program the next week. The evening concludes with a performance by Khalid Hanifi. No cover. ABC is at 114 E. Washington St., Ann Arbor. 734-213-1393.
MARKET
Head to the Mix Marketplace in Ypsilanti for good food, crafts and more. Tuesdays, 3 to 8 p.m. and Saturdays, 10 a.m. to 3 p.m. There will be live music, a coffee bar, street cart food vendors and a rotating collection of vendors selling a wide variety of foods and handmade goods. Free admission. Mix is at 130 W. Michigan Ave., Ypsilanti. 734-961-8704.
MUSIC
The Met: Live in HD series continues with "The Enchanted Island" encore at Quality 16 and Rave Cinemas on Wednesday. 6:30 p.m. This work showcases arias and ensembles by Handel, Vivaldi, Rameau, and others. The all-star cast is headed by David Daniels, Joyce DiDonato and Plácido Domingo. Tickets are available at participating theater box offices and online at www.FathomEvents.com. Q16 is at 3686 Jackson Road, Ann Arbor. 734-623-7469. Rave is at 4100 Carpenter Road, Pittsfield Township. 734-973-4823.