Posted on
Tue, Jan 12, 2010 : 1:53 p.m.
Kids Count report shows children in Washtenaw County faring better than most in Michigan
By Tina Reed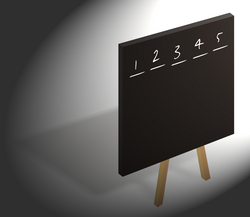 About one in 10 Washtenaw County children was living in poverty in 2007, an improvement from previous years and a rate lower than that of most Michigan counties during the same period, according to the annual Kids Count in Michigan report released today.
The report, which looked at state and county-specific child well-being data, found poverty, abuse and neglect worsened for children statewide. But childhood deaths were down, and educational indicators had improved. 
The report is part of a nationwide look at child welfare.
Washtenaw County's poverty rate as well as several health and well-being indicators among children within the county improved over the past several years - even as similar rates across the state worsened. 
However, officials familiar with the report said the statistics may change greatly when they reflect the economic realities of 2008 and 2009. Still, they say those statistics give a good idea of well-being trends over the past decade.
While the number of children living in poverty between 2005 and 2007 was down about 13 percent in Washtenaw County, the number of students receiving free or reduced price school lunches rose. It increased from 21.3 percent - or about 10,295 kids - in 2006 to 23.5 percent - or about 11,119 kids - in 2008. Across the state, more than 40 percent of children received free or reduced school lunches in 2008.
The percentage of infants receiving less than adequate prenatal care in Washtenaw County dropped, according to the report, to 25.7 percent in the three-year period ending in 2007 compared to 32.4 percent between 1998 and 2000. Infant mortality in the county also dropped to a rate of 5.7 per 1,000 from 6.6 per 1,000 between 1998 and 2000. Washtenaw County's infant mortality rate was 14th lowest among the state's 54 counties.
The teen pregnancy rate was lower at 13 per 1,000 pregnancies in Washtenaw County in  the three-year period ending in 2007, compared to 18.5 per 1,000 in the period from 1998-2000. That rate was third best in the state, which had a rate of 33.5 per 1,000 births to young people ages 15 to 19 between 2005 and 2007.
Educational indicators showed a big improvement in Washtenaw County with drops in the number of students considered "below proficient" in their math MEAP test scores. About 10 percent of fourth-graders and nearly 20 percent of eighth-graders tested below proficient in 2008, compared to more than 30 percent and more than 40 percent, respectively, in 2003. 
The improvement was consistent with areas around the state, although the report showed on a national test, Michigan student math achievement for these grades remained flat over the same period.
The number of children in families investigated for abuse or neglect rose to 43.1 per 1,000 in 2008, up from 41.6 per 1,000 in 2000. 
However, the number of confirmed victims was 6.7 per 1,000 in 2008, compared to 7.3 per 1,000 in 2000. And the overall rate at which children were living in out-of-home care dropped to 2.9 children≠ per 1,000 in 2008, compared to 6.3 per 1,000 kids in 2000.
Statewide, the report shows poverty rates increased even prior to the last two years, which have been marked by substantial increases in unemployment and decreases in overall income, said Jane Zehnder-Merrell of the Michigan League for Human Services, which collaborated in creating the report with Michigan's Children.
That is expected to trickle into other factors that impact childhood well-being, she said.
"We're already seeing the teen birth rate starting to go back up, and it doesn't look very promising because programs that would impact this are being cut," Zehnder-Merrell said. "Kids only get one chance at childhood. If we cut corners now, we're compromising their chances of becoming productive, happy adults and we can't afford that."
Washtenaw County is typically first or second in the state in several categories when it comes to child well-being, said Melissa Pinksy of the United Way of Washtenaw County. And Washtenaw County remains a place that has strong childhood programs because the county and residents are willing to fund them, Pinksy said.
But the report also contains reasons for concern. While infant mortality rates overall were down over the past decade, there are still disparities in infant mortality when race is considered, she said.
In addition, funding for essential programs is being cut everywhere, she said. 
"Unfortunately, while we're seeing children struggling a little more in some areas, public funding for many of these areas is decreasing at the same time," Pinksy said. "Looking forward, unfortunately for that indicator, it's our best guess that child poverty rate would continue to increase."
County Commissioner Kristin Judge said she was encouraged to see how Washtenaw County fared in the well-being of children compared to the rest of the state.
"It is the first thing that struck me when I looked at the report because the county puts money into programs that help kids," Judge said. "Because we put money into programs that take care of kids in Washtenaw County, we're seeing a benefit."
That being said, Judge noted, county residents have clearly been hit by unemployment that's impacted the rest of the state. Local safety net resources that help provide food, utility and housing assistances have all reported big increases in demand for service while struggling with declines in revenue from donations.
There were several areas that didn't reflect improvements seen across the state in the past decade. Among them:
• The percentage of high school dropouts increased to 10.7 percent in 2008, compared to 9.9 percent in 2007. That bucks the trend of a decrease in overall dropout rates around the state.
• The number of child deaths per 100,000 rose slightly from 16.8 in the period from 1998-2000 to 18.4 in the period from 2005-2007. That also isn't in line with statewide statistics, which show overall child deaths have dropped 18 percent between 2000 and 2007. Still, the number of teen deaths dropped to 28.9 per 100,000 in the three-year period from 2005-2007, compared to 36.5 per 100,000 in 1998-2000.
The statewide report looked at differences between teens living in rural, mid-sized and urban counties. Teens living in rural areas with populations under 20,000 have higher death rates - 82 deaths per 100,000 teens - than teens in urban and mid-sized areas where the rate, respectively, was 56 deaths and 64 deaths per 100,000 teens.
Tina Reed covers health and the environment for AnnArbor.com. You can reach her at tinareed@annarbor.com, call her at 734-623-2535 or find her on Twitter @TreedinAA.