Posted on
Tue, Nov 8, 2011 : 5:22 p.m.
City of Ann Arbor seeks to close Ganja Mama's medical marijuana dispensary
By Lee Higgins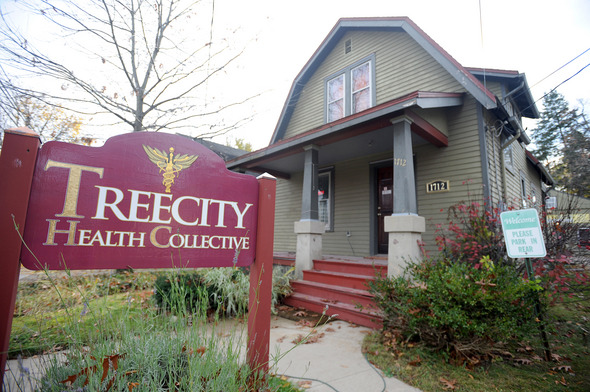 Angela J. Cesere | AnnArbor.com
The city of
Ann Arbor
is asking a judge to stop a medical marijuana dispensary from operating on
South State Street
, alleging the business is violating state law and
local zoning ordinances
.
In a complaint filed Friday in Washtenaw County Circuit Court against Ganja Mama's Treecity Health Collective, the city is requesting a court order to inspect the dispensary to ensure compliance with the Michigan Medical Marihuana Act.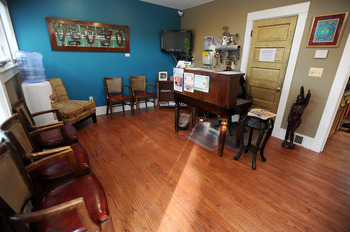 Angela J. Cesere | AnnArbor.com
An Aug. 23 ruling by the Michigan Court of Appeals made it illegal to operate a medical marijuana dispensary, the complaint says. The complaint also says the business is in an "O" zoning district that doesn't allow for medical marijuana dispensaries. According to the complaint, the neighborhood surrounding the property consists of offices, condominiums, apartments and single-family and two-family homes.
The filing comes two-and-a-half months after the city wrote to a representative of the dispensary, Dori Edwards, asking that she stop operating the business because it doesn't comply with the Michigan Medical Marihuana Act. Edwards is named as a defendant in the complaint, along with the dispensary's former president Benjamin Lamberti and property owner Francis Clark.
Edwards' attorney, Dennis Hayes, has maintained that the business is legal.
"Treecity Health Collective does not sell marijuana," he wrote in a Sept. 28 letter to the city. "Instead, it accepts donations. Therefore, its operation is legal."
Edwards said today that legal action by the city is premature. She said the dispensary previously informed the city that it intends to move to comply with zoning regulations and the city should give it time. The business requested that its property be rezoned, but that was denied last month by the Ann Arbor City Council. The dispensary was zoned out of business at its location when the council passed a medical marijuana ordinance earlier this year, regulating where dispensaries can be located.
Edwards said the dispensary has been at its location since Aug. 1, 2010, providing a comfortable, secure environment for hundreds of patients. She hasn't received complaints from residents or businesses in the area, she said.
That the city is taking legal action, she said, is "really unfair and unjust."
Lee Higgins covers crime and courts for AnnArbor.com. He can be reached by phone at (734) 623-2527 and email at leehiggins@annarbor.com.