Posted on
Sun, Mar 4, 2012 : 5:59 a.m.
Marijuana dispensary owner: 'We're not trying to hide anything, but this is getting a little ridiculous'
By Ryan J. Stanton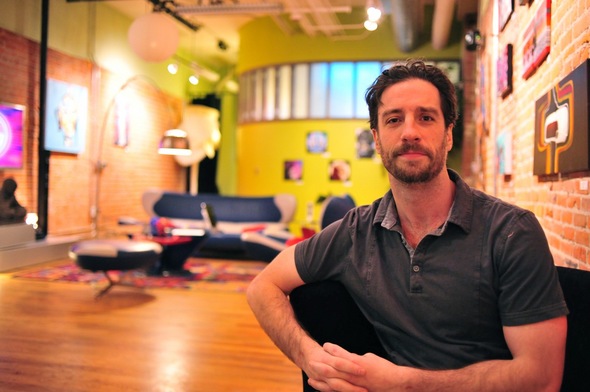 Ryan J. Stanton | AnnArbor.com
Tensions between
Ann Arbor's medical marijuana licensing board
and the city attorney's office are behind a
resolution on the City Council's agenda
Monday night.
The resolution seeks to halt enforcement activities against dispensaries in Ann Arbor until council members can decide on changes to the city's medical marijuana regulations.
Sponsoring the resolution is Council Member Sabra Briere, D-1st Ward, who serves as the council liaison on the citizen-led licensing board.
The board is asking the council to clarify the city staff's role in the dispensary-licensing process and wants City Attorney Stephen Postema to delay further action regarding medical marijuana dispensaries and cultivation facilities — except for claims that they're in the wrong zoning district — until council makes a decision on amending the city's ordinances.
The City Council voted 8-2 last June, after nearly a year of discussions, to enact zoning and licensing ordinances for medical marijuana businesses in Ann Arbor.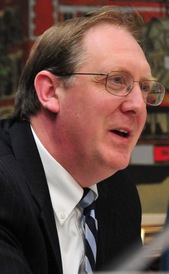 But when the city began receiving applications for dispensary licenses last fall, the city attorney's office determined the city was obligated by those new ordinances to confirm whether each dispensary was legally operating in compliance with the
Michigan Medical Marihuana Act
.
"This placed an undue and unanticipated burden on staff," reads a memo accompanying Briere's resolution on Monday's agenda.
The licensing board voted in late January to recommend awarding licenses to all 10 dispensaries in Ann Arbor that have applied for licenses since last fall.
The city attorney's office, through Senior Assistant City Attorney Kristen Larcom, sent a slew of letters to the dispensaries recently, requesting detailed information about their business models, and asking questions such as how many patients they serve and how much money they charge for their products.
Briere said if she were a dispensary owner in Ann Arbor she'd be uncomfortable receiving one of those letters.
"I would feel that I was being asked to provide information somebody could then play 'gotcha' with," she said, adding the city attorney's office seems to be presuming the dispensaries are operating illegally and asking them to prove they are legal.
Dispensary owners aren't happy and want the city attorney's office to back off, said Keith Lambert, co-owner of the OM of Medicine dispensary at 112 S. Main St. in Ann Arbor.
"We feel the city and everybody on the city level is behind us, but we feel like the city attorney is kind of taking a personal agenda here that's not really in line with the will of the voters," he said, noting an overwhelming majority of Ann Arbor voters support medical marijuana.
"If you went into Apple right now and you were like, 'I want to know every single thing about how you do your business,' I don't think Apple would be like, 'OK,'" Lambert said. "We're not trying to hide anything, but this is getting a little ridiculous. Any other business doesn't have this sort of circumspection surrounding it, and we just want to be treated fairly like anybody else."
Postema says he has no personal agenda against dispensaries and that he's just trying to enforce the law.
No presumption of legality
Briere shared some of the same concerns that dispensary owners have expressed — that the city attorney seems to be presuming dispensaries are guilty until proven innocent.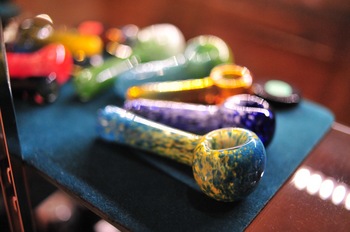 Ryan J. Stanton | AnnArbor.com
"The only scenario he envisions as legal is where there's one caregiver and five patients and they're tied together through the state registry," Briere said.
"I can't come up with a dispensary model where that works," she said, noting caregivers are allowed to grow only 12 plants per patient and it takes eight weeks to grow one plant. "So to get somebody to provide you with a medicine you need is a constant battle, and if you are somebody who is actually ill, fighting that battle becomes overwhelmingly difficult."
AnnArbor.com obtained copies of the letters sent to several dispensaries on Feb. 24. In them, the city attorney's office asks questions like: If a patient transfers marijuana to another patient, where does the registered qualifying patient get the marijuana from? And does any patient to whom marijuana is transferred ever pay, donate, or in any way give money to the dispensary or to anyone else? If so, to whom is the money given and how much?
"The courts have said these sales are illegal," Postema said. "And therefore any dispensary that has a sale model, we would need to know more about that.
"That's why we had the application process and they provided information, and now we're asking for further information."
Postema declined to comment when asked if he believed any of the dispensaries seeking licenses from the city are in compliance with state law, but he said they're clearly in violation of federal law. He said he's still analyzing the issue and he'll advise council privately.
"There's nothing unusual about it," added Postema. "And we cant just say there's a presumption of legality because that's nowhere in the law."
Asked whether there's a threat of imminent enforcement action against any dispensaries in Ann Arbor, Postema said only that the city has a pending lawsuit against the Treecity Health Collective. The city claims the dispensary at 1712 S. State St. is a public nuisance because it's in a zoning district where medical marijuana dispensaries are not allowed.
"My understanding from their attorney is they have or will be moving shortly," Postema said. "To that extent, I'll keep in touch with them. They need to move from the location they have, and whether and how they can operate after that really depends on further review."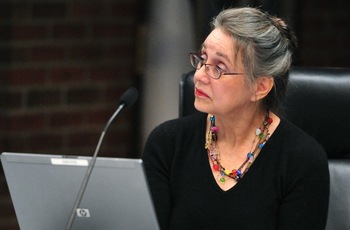 Ryan J. Stanton | AnnArbor.com
The licensing board has been meeting since October and has determined some changes to the city's medical marijuana regulations could help clarify the city staff's role in the process. The board
released a detailed report in late January
with its recommendations.
The report recommended 10 dispensaries for licenses, keeping the number of potential licenses capped at no more than 20, establishing license fees and various changes to the zoning and license ordinances, including deleting a section requiring dispensaries and cultivation facilities to operate in compliance with the Michigan Medical Marihuana Act.
Acting on behalf of the board, Briere is asking fellow council members to discuss and decide on changes to the city's medical marijuana regulations by June 18.
"The board feels the city should go ahead and license dispensaries because of the need, and because if you don't license dispensaries you can't control them," she said. "What the board doesn't want is to push marijuana underground and it seems clear to me that concern is what they're acting on. They want the dispensary process visible and public and controllable."
In addition to Briere, the city's medical marijuana licensing board includes four citizens: Jim Kenyon, Patti O'Rorke, Gene Ragland and John Rosevear. The board is recommending the city establish a $1,100 license fee for dispensaries and a $350 fee for license renewal. Those fees are separate from licensing application fees already established at $600.
Interpreting the law
Lambert, who started his dispensary in downtown Ann Arbor in July 2010, said he believes his business is in compliance with state law.
"And we're talking about that with our lawyers," he said. "We feel like there's a conflict in terms of how people interpret the law. They're more interpreting the law and saying 'this is how it should be' and they're stating it as fact, and actually this is still an opinion."
In addition to OM of Medicine and Treecity, the other dispensaries seeking licenses from the city are: Green Planet, 700 Tappan St.; Ann Arbor Health Collective, 2350 E. Stadium Blvd.; People's Choice, 2245 W. Liberty St.; Greenbee Collective, 401 S. Maple St.; Ann Arbor Wellness Collective, 321 E. Liberty St.; MedMaRx at Arborside, 1818 Packard St.; Medical Grass Station, 325 W. Liberty St.; and Patient's Resource Center, 3820 Varsity Drive.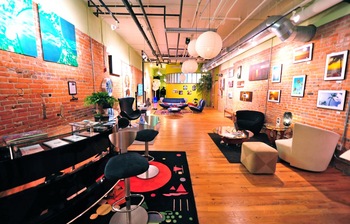 Ryan J. Stanton | AnnArbor.com
The City Council is ultimately responsible for approving the licenses. Briere said the earliest the council could have considered them would have been in March, but now the process is likely to be delayed while the council works to sort out all the issues surrounding the ordinances.
Postema said the council is welcome to make changes to the ordinances as it sees fit. In the meantime, he's closely following the issue on a statewide level.
"Certainly the courts are parsing through this, and we're taking the time to look at all models that are being proposed to look at them within the context of the law," he said.
Lambert and other dispensary owners are backing a grassroots initiative to put the question of fully legalizing marijuana in Michigan to state voters in November.
While that might cause other issues to arise, Postema said, it would make it much easier to deal with issues around dispensaries at the local level.
"In other states, the dispensaries are clearly legal under state law," Postema said. "And under ours, it's been this whole process of determining what's what. The courts have had to look at it and it's been a lot of work."
Ryan J. Stanton covers government and politics for AnnArbor.com. Reach him at ryanstanton@annarbor.com or 734-623-2529. You also can follow him on Twitter or subscribe to AnnArbor.com's email newsletters.