Posted on
Fri, Mar 16, 2012 : 10:38 a.m.
Ann Arbor apartment flooding: Dog found dead, residents displaced
By Danny Shaw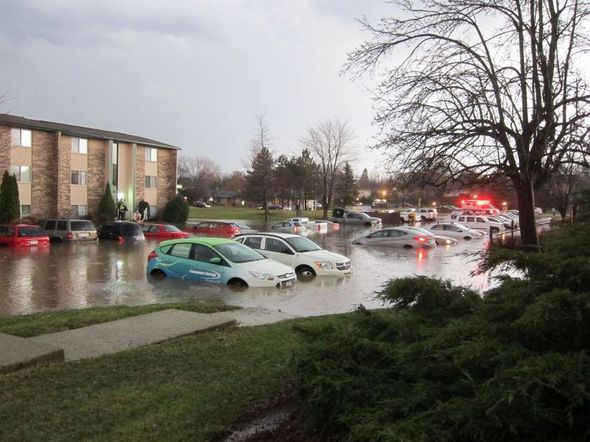 Photo courtesy of Ainsley Schlinghoff
See more AnnArbor.com coverage of Thursday's storms and tornado here.
A woman waded through a flooded parking lot Thursday at Ann Arbor's Park Place Apartments, desperately trying to reach her ground-floor apartment, said resident Rhey Coleman.
"She was just hauling it for the door," Coleman said. "The water was almost up to her waist. I heard that she had a dog inside."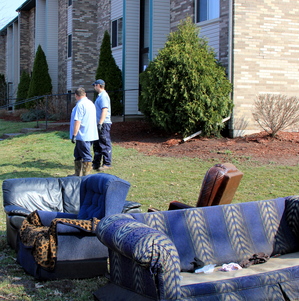 Danny Shaw | AnnArbor.com
Kelly Gorski
, community manager at Park Place/Hillcrest Apartments, confirmed Friday that a dog was found dead in one of seven units at Park Place that was damaged by flooding from Thursday night's storm.
A man identifying himself as the dog owner's father said she didn't want to comment and was distraught by the death of her dog.
The storm, which produced a tornado in Dexter that damaged more than 100 homes, brought 1.8 inches of rainfall on Ann Arbor's West side. The flooded Park Place building and parking lot sits on the complex's east side, which is on the bottom of an incline.
At least a dozen residents at Park Place and Manchester Flats, both on Pauline Boulevard, were displaced.
The units at Park Place had 3 to 4 feet of water inside, while there was several inches of water in five units at Manchester Flats, Gorski said. Viela Neitzelt was one of the residents at Park Place apartments whose home was flooded.
"I lost everything," Neitzelt said, as she stood Friday in the soggy mess of her garden-level apartment.
Neitzelt, who works as a welder, said she does not have renter's insurance. She said her car also was flooded in the parking lot and would not start.
At the worst point, Neitzeit said, the water was up to her waist.
Neitzelt, who has lived at Park Place three years, stayed with a friend Thursday night. With her apartment uninhabitable, she was unsure what she would do next.
Jill Biegel, senior sales associate for Park Place Apartments, said at least 10 cars had water damage from the flood, including her own.
"The water was up past the windows," Biegel said. "My car was deemed un-drivable from all the water and sewage."
Six people stayed overnight Thursday at a Salvation Army shelter on Arbana Drive and five were still there this morning.
"Anybody who's in need can come in," said Major John Williams, the Washtenaw County coordinator for the Salvation Army. "As long as there's a need in Washtenaw County we will be open."
The properties are owned by Ann Arbor-based McKinley Inc.
Biegel and Gorski said they are taking donations for the Park Place Flood Recovery Fund, which they established Friday to help benefit the residents effected by the flooding. For more information about donations, call the Park Place/Hill Crest Apartments main office at 734-761-1897.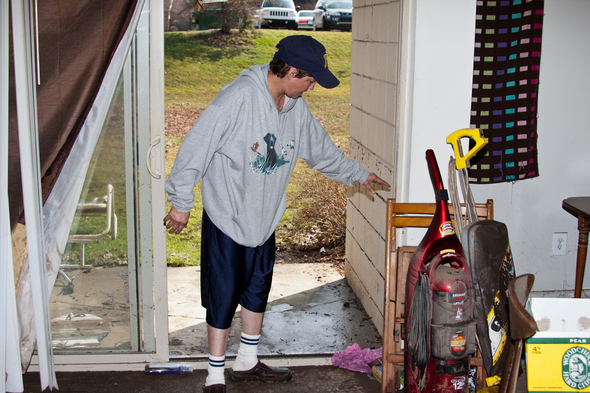 Steve Pepple | AnnArbor.com
AnnArbor.com's Lee Higgins, Lizzy Alfs and Steve Pepple contributed to this report.