Posted on
Tue, Feb 21, 2012 : 9:03 p.m.
Former Ann Arbor man dies after being hit by SUV; driver charged
By Cindy Heflin
A family reunion weekend turned tragic Sunday evening when an SUV struck and killed a former Ann Arbor resident as he was standing on a sidewalk in Austin, Texas.
Dik Van Meerten, 61, of Charlotte, N.C., was pronounced dead at an Austin hospital. Police have charged the driver, who also struck and seriously injured a woman on the sidewalk, with manslaughter and assault.
"It's so horrifying and so traumatic, and it's so enraging, " said his former wife, Janet Kahan of Ann Arbor. "It's unbelievable to me. He was a pedestrian. He was standing on the sidewalk. There was nothing he could do … . It's just so hard to make sense of this."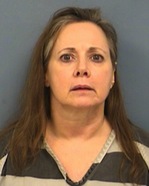 Police said a preliminary investigation showed the driver, Linda Woodman, 59, lost control of the southbound 1999 Lexus RX3 she was driving about 7 p.m. Sunday and veered into the center lane of Guadalupe Street in Austin, striking a 2011 BMW 28i. The Lexus then veered off the road and struck Van Meerten and a 21-year-old woman on the sidewalk.
Van Meerten was pronounced dead at an Austin-area hospital. The woman suffered serious injuries, police said. They did not release her name.
Austin media outlets reported Woodman's SUV also struck a bike rack and a light pole.
Woodman has been charged with intoxication manslaughter, a second-degree felony, and intoxication assault, a third-degree felony. She was being held on combined bond of $55,000.
Austin media outlets also reported Woodman had been in the hospital before the crash and told officers she'd been given morphine and Percocet, a narcotic pain reliever.
Van Meerten lived many years in Ann Arbor, where he and Kahan raised their twin children, Sylvia and Aaron. He had moved a few years ago to Charlotte, N.C., where he worked for CA Technologies as a senior project manager. They had enjoyed a family weekend with both their children in Austin, where their son lives, Kahan said.
Earlier that day, Dik Van Meerten had taken their daughter to the airport for a flight back to Charlotte, where she lives, Kahan said. He had enjoyed dinner with his son and his son's girlfriend in Austin before the accident, she said.
Kahan said she and Van Meerten had remained close, despite having divorced many years ago. "We planned holidays together for many years," she said.
Van Meerten, who was fluent in three languages, grew up in the Netherlands but spent some time as an exchange student with the organization Youth for Understanding on a dairy farm in Michigan's Upper Peninsula, Kahan said. He then went to college at the University of Michigan. He returned to Holland after graduation, but eventually attained permanent U.S. resident status and settled in Ann Arbor, Kahan said.
"He was kind, intelligent, generous, thoughtful and literate," Kahan said. "So many people want to him for advice."
He loved jazz and was a regular at the Firefly Club in Ann Arbor, said Susan Chastain, who owned the now-defunct club, which featured live jazz music. Van Meerten had also served on the board of the Southeastern Michigan Jazz Association, Kahan said.
Chastain, who now lives in Florida, said she and Van Meerten were neighbors on Spring Street in Ann Arbor. "He was a great guy and a good friend. He was always ready with a greeting and big hug."
A service in Van Meerten's honor is planned for this weekend in Charlotte, Kahan said. Friends and family are planning one in Ann Arbor for March 11. Details will be released later.
See a KVUE TV video about the crash below: