Posted on
Thu, Jan 12, 2012 : 10:25 a.m.
Hearing rescheduled for Ann Arbor pediatrician accused of window peeping
By Lee Higgins
A preliminary hearing in the case against an Ann Arbor pediatrician accused of watching out his bathroom window as a 12-year-old neighbor changed her clothing has been adjourned until Jan. 26 at the request of his attorney, the 14A-1 District Court clerk's office said.
Dr. Howard Weinblatt, 65, who is on leave from IHA Child Health - Ann Arbor, is facing four counts of surveilling an unclothed person and two counts of window peeping.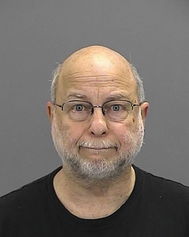 Weinblatt is accused of watching out his bathroom window on four occasions in October while the girl changed in her walk-in bedroom closet. Her house is 11 feet from Weinblatt's home on Olivia Avenue in Ann Arbor and she's been a patient of his since she was born. On one occasion, police said the girl's mother left out an iPad and recorded a video of Weinblatt peeping while he appeared to be masturbating.
At the preliminary hearing, prosecutors must show there is probable cause that a crime was committed and that Weinblatt committed it.
Weinblatt is the fourth person to be charged by Washtenaw County prosecutors with surveilling an unclothed person since the law took effect in 2004. And he's the first to be accused of committing the offense inside his own home.
Lee Higgins covers crime and courts for AnnArbor.com. He can be reached by phone at (734) 623-2527 and email at leehiggins@annarbor.com.