Posted on
Fri, Jan 20, 2012 : 9:45 a.m.
2 15-year-olds arrested after man is shot in head in Pittsfield Township
By Lee Higgins
Update: Teenagers arrested for apartment complex shooting could be charged as adults
Pittsfield Township police said a 15-year-old Ypsilanti boy shot a man in the back of the head outside an apartment building Thursday night and was arrested, along with a 15-year-old boy and 24-year-old man who allegedly were with him.
The 33-year-old victim, who is from Ypsilanti, remains in critical condition this morning at a local hospital after the shooting that police say might be drug-related.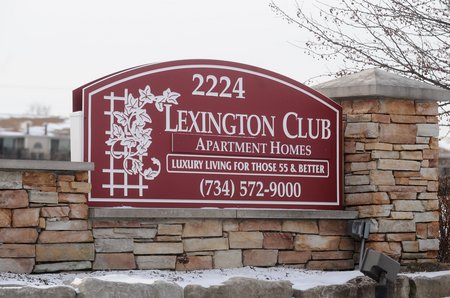 Melanie Maxwell | AnnArbor.com
Officers responded to the Lexington Club at Ann Arbor complex at 2224 Golfside Road at about 7:06 p.m. after receiving multiple 911 calls of a man on the ground, bleeding, police said. The man collapsed after being shot just outside the door to a building in the northeast area of the complex, Deputy Police Chief Gordy Schick said. The teens met with the man at the complex shortly before the shooting, police said.
At about 10:30 p.m., after interviewing numerous witnesses, township police officers surrounded an apartment inside the building and ordered the suspects to come outside.
The teenagers were taken to the county's juvenile detention facility, while the man was taken to the Washtenaw County Jail. It's unclear when the juveniles will appear in court. Schick said none of the suspects are related and it's unclear how they know each other.
"We feel very confident we have everybody in custody," Schick said.
Police continue to investigate the case. Schick said it does not appear that there was a dispute prior to the shooting. It appears a single shot was fired from a handgun, he said.
Odessa Fuller, 63, who has lived in the complex for five years, said she used to see a security guard walking the halls, but hasn't seen one in two years.
"I don't know why they stopped it," she said. "They used to check and make sure the doors be locked and everything." Residents often leave doors open to the outside and many visitors come and go, she said.
Anyone with information on the shooting can call police at (734) 822-4911 or the department's confidential tip line at (734) 822-4958.
Lee Higgins covers crime and courts for AnnArbor.com. He can be reached by phone at (734) 623-2527 and email at leehiggins@annarbor.com.