Posted on
Wed, Jun 29, 2011 : 4:21 p.m.
Man accused of brandishing stun gun, assaulting U-M hospital worker held on $100,000 bond
By Lee Higgins
A man accused of pulling out a stun gun and assaulting a manager at the University of Michigan Hospital cafeteria Friday night is being held on a $100,000 cash or surety bond after being arraigned this afternoon at the Washtenaw County Jail.
Michael Dwayne Thomas, 25, of Ypsilanti Township, is charged with unlawful possession of a harmful device, assault with intent to commit great bodily harm less than murder, carrying a weapon with unlawful intent, possession of a stun gun and assault with a dangerous weapon.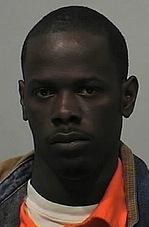 University of Michigan police said a masked man approached the manager about 6:40 p.m. Friday and pulled out a stun gun during an apparent robbery attempt. The man knocked the manager to the ground, leaving him with head and back injuries, police spokeswoman Diane Brown said. After assaulting the victim, the man ran out the south entrance of the C.S. Mott Children's Hospital, police said. Witnesses told police he left the area on a bus.
Brown said she does not know whether the stun gun was activated on the victim during the assault. The victim was treated at the hospital and released that night, she said.
During today's arraignment, Thomas requested that a public defender be appointed to represent him. He's said he's single, doesn't have children and attends school. He's not a flight risk, he said.
Magistrate Camille Horne set the bond with conditions, including that Thomas not have contact with the alleged victim or return to the hospital unless for medical treatment.
Victor Roberson, 32, of Ypsilanti Township, watched the arraignment on a television screen in the sheriff's department lobby. He said Thomas is one of his good friends, and he doubts Thomas is responsible for the crime. Roberson said Thomas attends Washtenaw Community College.
"Mike has too much to lose," Roberson said. "It's not making no sense."
Thomas is scheduled to return to court for a preliminary hearing July 6.
Lee Higgins covers crime and courts for AnnArbor.com. He can be reached by phone at (734) 623-2527 and email at leehiggins@annarbor.com.