Posted on
Fri, Mar 9, 2012 : 3:05 p.m.
Man behind anti-police YouTube.com videos pleads guilty to possessing stun gun
By Lee Higgins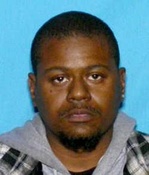 A man who caught the attention of authorities after
posting videos in 2010
on YouTube.com praising the shootings of local police officers pleaded guilty Thursday in Washtenaw County Circuit Court to a felony charge of possessing a stun gun.
Madison Tristan Mealing, 39, also pleaded guilty to misdemeanor charges of using a computer to commit a crime and malicious annoyance by writing, Washtenaw County Sheriff's Department spokesman Derrick Jackson said.
Deputies had been monitoring Mealing's YouTube.com accounts since May of 2010 when he posted videos praising the fatal shooting of a Detroit police officer and the shooting of a Washtenaw County sheriff's deputy.
After he showed a handgun on a video, deputies launched an investigation because he's a convicted felon and is prohibited from possessing a firearm. Investigators executed search warrants at his Ypsilanti Township home and a relative's Superior Township home on Nov. 23, 2010, court records show.
During the search of the relative's home, deputies seized a stun gun that belonged to Mealing. Mealing has previously been convicted of assault with a dangerous weapon and possessing child sexually abusive material.
He faces a maximum of four years in prison when he is sentenced April 12.