Posted on
Mon, Feb 27, 2012 : 8:07 p.m.
Man charged with manslaughter in fatal shooting in Milan
By Lee Higgins
A man who was robbed of marijuana during a home invasion Thursday in Milan has been charged with manslaughter after police said he chased down one of the intruders and fatally shot him.
Robert Goupill, 50, who is licensed to grow medical marijuana, was arraigned Monday afternoon in 1st District Court in Monroe County on charges of manslaughter and manufacturing a controlled substance, Interim Milan Police Chief Jeremy Nieman said.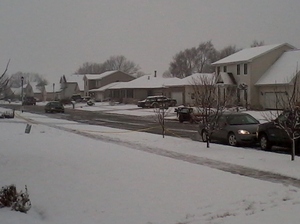 Goupill is accused in the death of 28-year-old Jerald Antonio Ogden of Ypsilanti, who died of a shotgun wound to the back, the Wayne County Medical Examiner's Office said. Nieman said Goupill faces the drug charge because he was growing more marijuana than legally permitted.
Police said Goupill and two women were in Goupill's home on Anderson Street just before midnight Thursday when Ogden and another man forced their way inside and stole marijuana. Goupill is accused of chasing the intruders along a path that connects to the Scottsdale Estates subdivision and shooting Ogden. The shooting happened roughly 200 yards from Goupill's home, Nieman said.
Ogden was found dead behind a car in the subdivision on O'Brian Drive, while the other man involved in the home invasion ran away, Nieman said. Police continue to look for that man. He is described as black, 6 feet, 3 inches tall, 185 pounds and in his early 20s, police said.
If convicted of manslaughter, Goupill faces up to 15 years in prison. He remains jailed on a $100,000 cash or surety bond.
Anyone with information can call police at (734) 439-1551.
Lee Higgins covers crime and courts for AnnArbor.com. He can be reached by phone at (734) 623-2527 and email at leehiggins@annarbor.com.